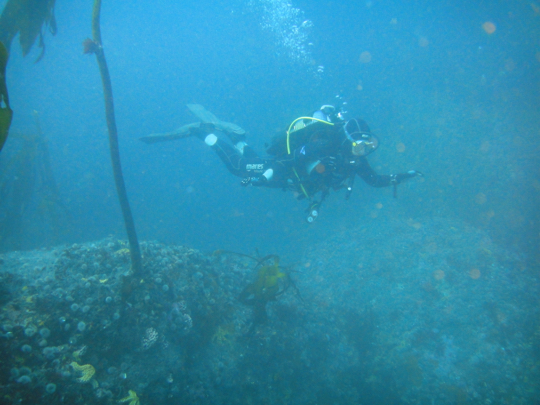 Vulcan Rock is a dive site just outside Hout Bay. We dived it on a day when the south easter had been blowing for a while, so the visibility was quite good. The dive site is essentially a huge stack of granite boulders, with Vulcan Rock as the highest point. The rocks are covered with sea urchins, rock lobster, corals, sea cucumbers, brittle stars, and a bit of red seaweed.
Esther and I stayed within the range of Open Water divers, not going deeper than 18 metres, but it is possible to go as deep as 30 metres at this site if you go for a bit of a swim. This is definitely a site to visit when the surface conditions are good and the swell is low (not that Hout Bay diving is ever great – or particularly safe – in a big swell).
I had the little Sony camera with me and took some happy snaps. Underneath all the granite is an enormous cave, with several entrances. Peet, who joined us on this dive, made a video of the cave that I will share with you later this week.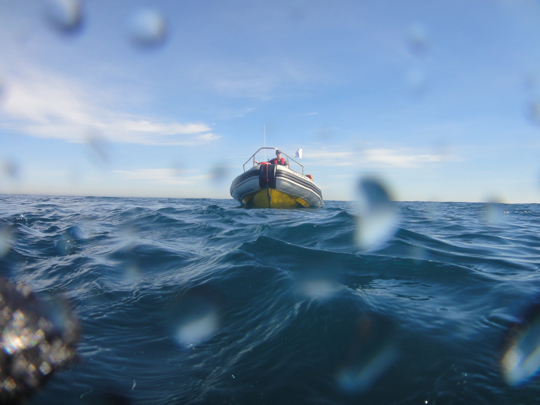 Dive date: 19 April 2015
Air temperature: 23 degrees
Water temperature:  10 degrees
Maximum depth: 15.6  metres
Visibility: 12 metres
Dive duration: 39 minutes