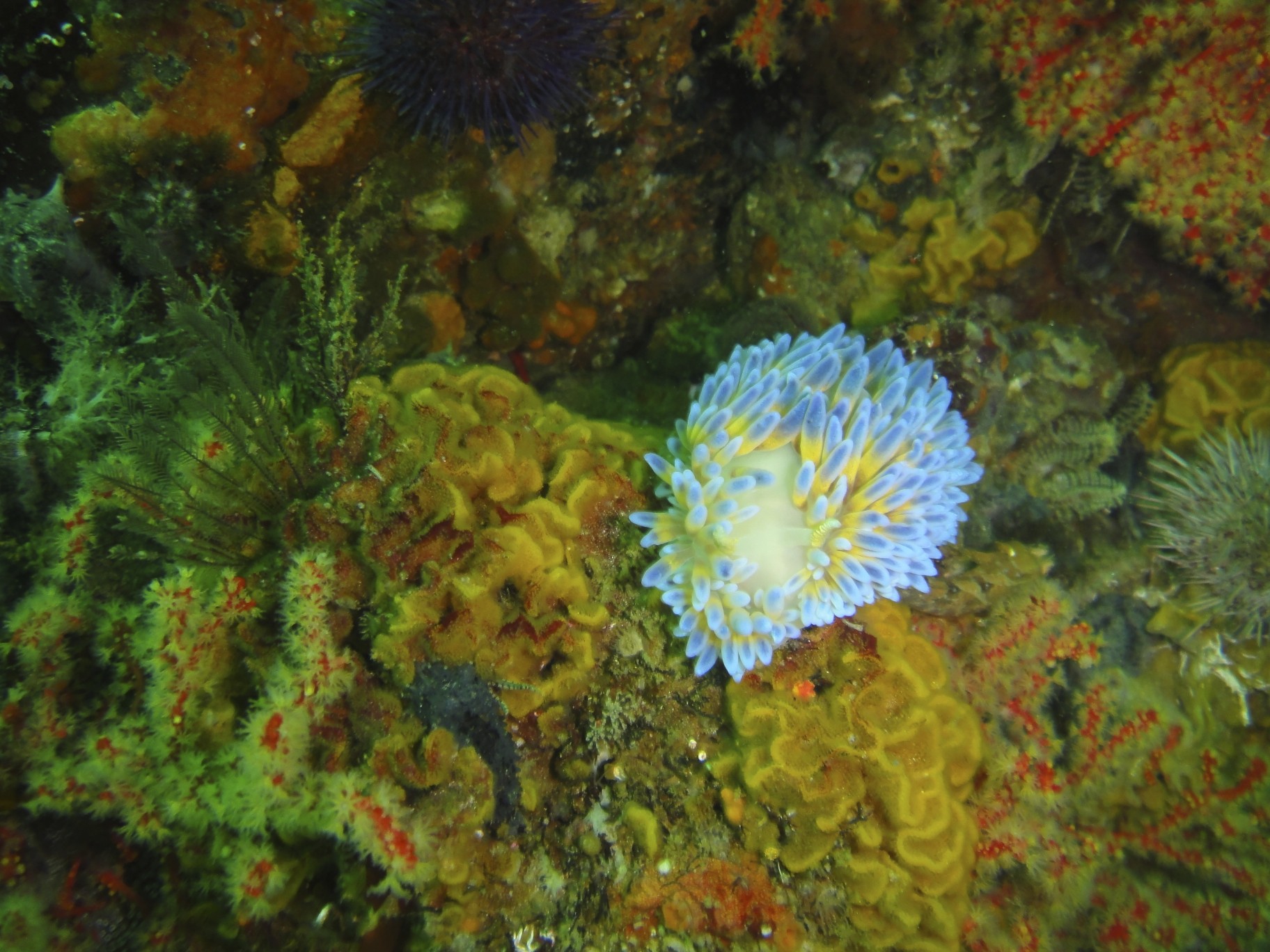 Nudibranchs are wildly colourful invertebrates that look like psychedelic underwater slugs. There are countless varieties but it takes a practiced eye to spot them. My excitement when I do find one is totally out of proportion, but I do love these little critters!
Nudibranch means "exposed (nudi) gills (branch)", and on almost all varieties you can see little protrusions that are those very gills – looking like fronds. The visual extravagance of these creatures cannot be over-stressed… Their beauty is totally unncessary, and all the more delightful for that.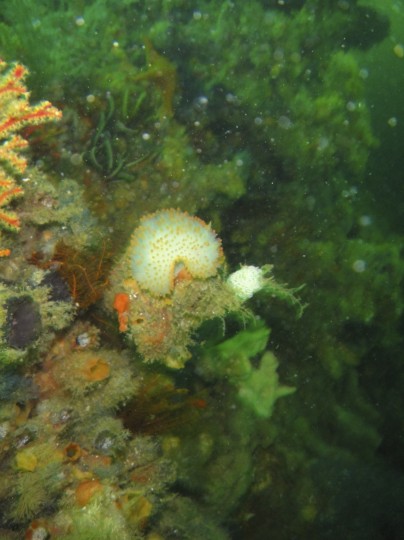 Their bright colours tend to warn predators that they aren't tasty, and nudibranchs have some very ingenious defence mechanisms (thanks to the Two Oceans Aquarium for teaching me this!). They eat things that are unpalatable or indigestible to most other sea creatures, including sponges and hydroids with stinging cells. Some nudibranch species then retain the stinging cells in their bodies, piggybacking off their lunchtime snack's defence tactics.
We do see nudibranchs at Long Beach – I've seen three or four species there, most often the orange-clubbed nudibranch. These tend to be spotted feeding on kelp fronds. Other species can be seen on the rocky reef to the right of the pipeline, and in lesser-dived areas such as the wreck near the yellow buoy. A Frame is another good spot for finding them, particularly in the swim-through. Careful inspection will be rewarded. There are also several varieties unique to the Smitswinkel Bay wrecks – the mechanism of this differentiation astounds and fascinates me – but I haven't as yet managed to spot any except for a gas flame nudibranch this past weekend on the MV Rockeater.
Another frequent sighting at Long Beach is the warty pleurobranch, a devastatingly cute and cuddly little slug. They seem to have such personality, with their little eye stalks and bulldozer front ends. They're not colourful, but lots of fun to watch. We often swim over them in the beds of sea grass, and sometimes on the sand.
As a reference for identification you can go to Dennis King's book – focused on the east and south coasts of Southern Africa, Georgina Jones's book, or – the mother lode – Guido Zsilavecz's book. Both of the latter two are concerned with the Cape Peninsula and False Bay. If you're serious about these gorgeous creatures, I'd go for Guido's book: Nudibranchs of the Cape Peninsula and False Bay.
.