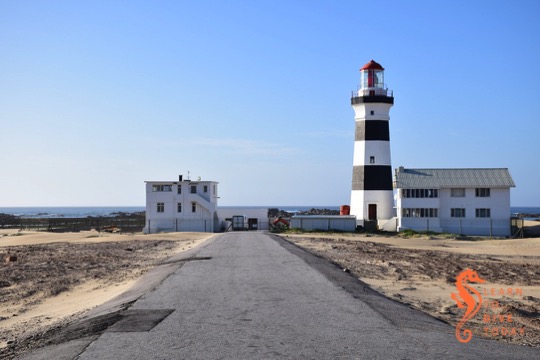 My favourite lighthouse in Port Elizabeth (the others are the Hill lighthouse and the Deal light) – and possibly anywhere in South Africa – is Cape Recife. It's magnificently situated on a headland at the south end of Algoa Bay, surrounded by shifting sand dunes (which sometimes complicate road access after high winds) and rocky reefs. I visited it very early one morning, with only fishermen about.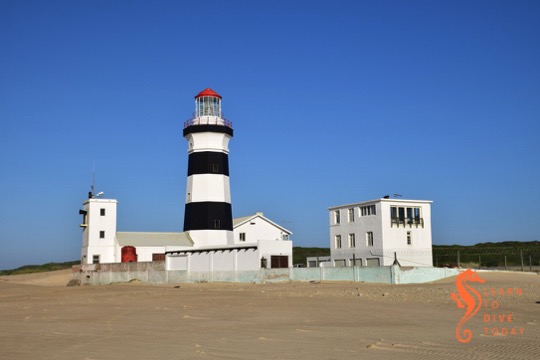 Cape Recife lighthouse was commissioned in 1851, the fourth lighthouse to be commissioned in South Africa. Of those still operational, it is the third oldest (after Green Point and Cape Agulhas). It comprises an octagonal masonry tower. It was originally painted with bands of white and red; today (as you can see from the eleventy million pictures I took) it's painted black and white. This change was made in 1929.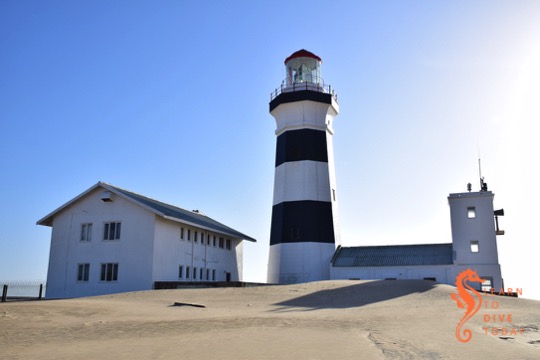 The tower is 24 metres high, with focal plane 28 metres above sea level. The light's intensity is 4,000,000 candelas (compare the Deal light's 592,000 candelas) and is visible from 29 nautical miles away.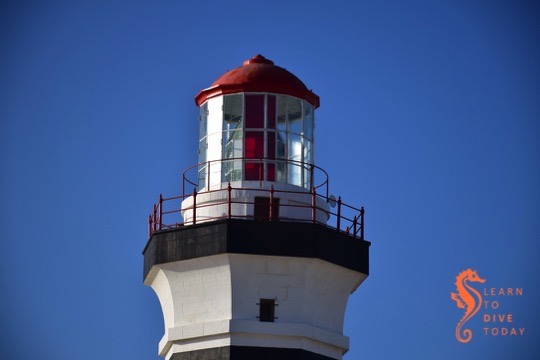 The Cape Recife light has the only large lens in South Africa that rotates on a steel track, resting on brass and steel rollers. The other large lenses (for example at Slangkop) float on a bath of mercury, an arrangement which has the advantage of being virtually frictionless. This allows for much faster and smoother rotation, with no wear and tear on the component parts. Unfortunately frequent exposure to mercury entails serious health hazards.
The lighthouse is situated next to the Cape Recife nature reserve, which has excellent bird watching. A small fee to enter the area is required – permits obtainable at Pine Lodge Resort (or possibly at the gate). Check before visiting. No diving is allowed in the area, and you will be fined if you are found with dive gear in your vehicle. SANCCOB (formerly SAMREC) runs a seabird rescue centre on the way to the lighthouse. If you visit SANCCOB, and get your entry ticket stamped to prove it, the permit fee is waived.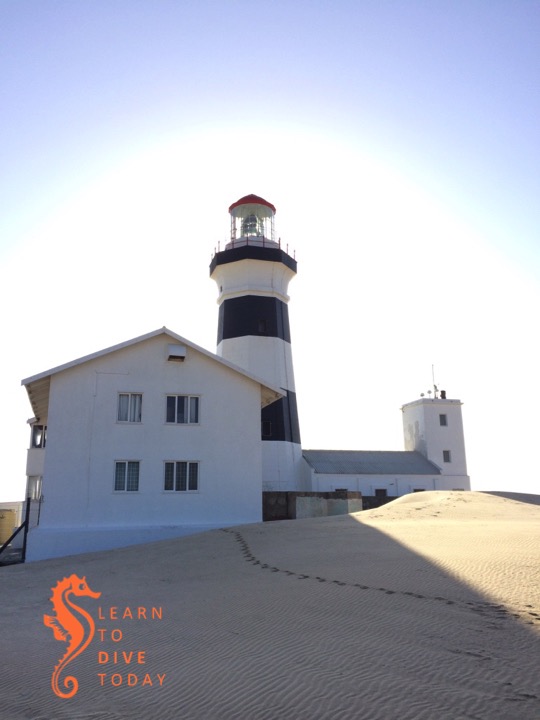 It's possible to go inside the lighthouse on weekdays, by calling ahead to make an appointment. The number on the sign outside was (041) 507 2484. If dialling from outside South Africa, replace the (041) with +27 41.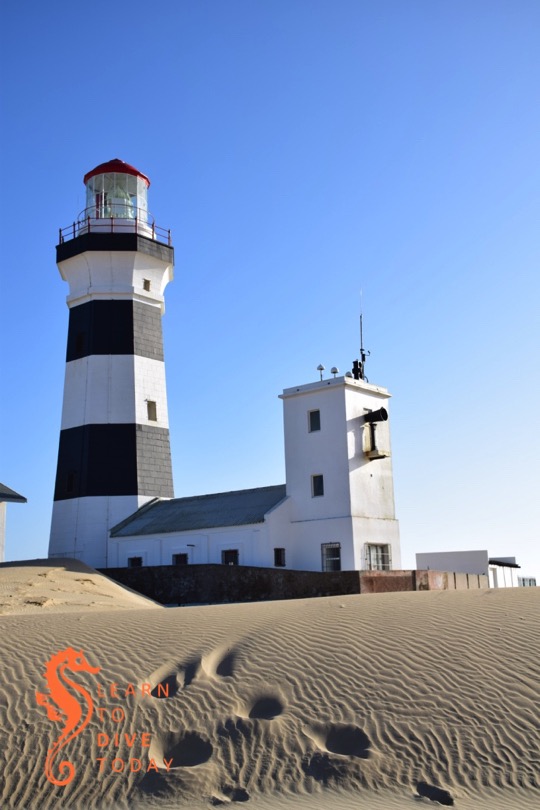 Lighthouses of South Africa has a lot more information about this gorgeous lighthouse, along with extensive pictures of its interior.