Date: 24 November 2013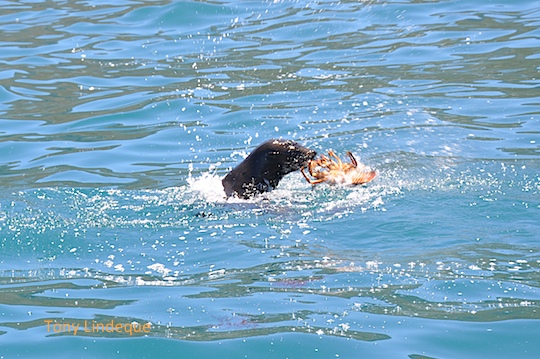 On a beautiful day in Hout Bay towards the end of last year, we were entertained by a seal that had caught a west coast rock lobster. The seal spent a lot of time parading around near the boat with his lobster, and we were suitably entertained. We dived the SS Maori and Die Josie and enjoyed the very mellow surface conditions and warm sun.
I was diving with Open Water students, so Gary skippered for us. On our way back into the harbour we came across the local NSRI station personnel doing towing exercises with their two vessels.