Hi divers
Last weekend we dived Sunday at Alpha Reef and it was really surgy and the viz not so great. It is odd that the visibility is so low given the amount of westerly wind we have had, but I suspect the very large swells that have accompanied the storms may have something to do with it. We then dived the wreck of the Brunswick where the visibility was a bit better, and finished off some Divemaster training.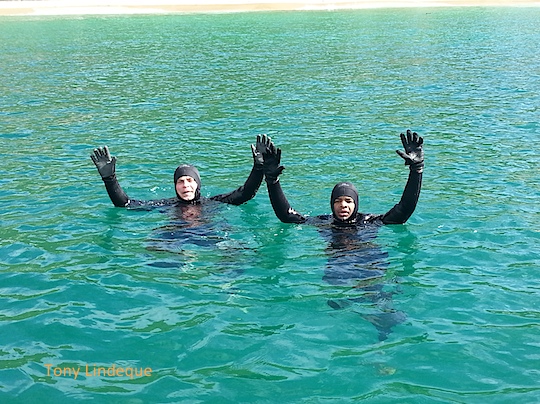 Weekend diving
This weekend I am staying out of the water due to some scheduled maintenance but the glue should be dry by the end of next week… Luckily for you, if you want to dive, OMSAC are holding a Treasure Hunt, and you can join one of the boats going out on that day. There are also a few shore dives. We went two years ago and it was great fun. The event details are here. You need to book in advance if possible and it's filled up quickly, so get to it.
And finally…
If you learned to dive with me and do find yourself on another dive boat, please do not use the words flippers or goggles. Too embarrassing. I would never be able to look that skipper and Divemaster in the eye again!
regards
Tony Lindeque
076 817 1099
www.learntodivetoday.co.za
www.learntodivetoday.co.za/blog/
Diving is addictive!
To subscribe to receive this newsletter by email, click here or use the form on this page!