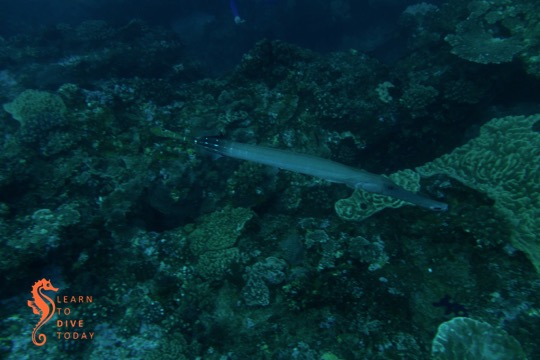 We saw this lovely trumpetfish (Aulostomus chinensis) at Pinnacles in Sodwana. He probably sees divers every day, and swam through us with no cares in the world. An old woman angelfish tried to photo bomb early in the video, and I have more to share of that friendly creature in a separate post coming up.
[youtube="https://www.youtube.com/watch?v=6TNt_-EWNcA&w=540″]
The Reef Guide is a good place to learn more about, and identify, the fish you see on dives off South Africa's south and east coasts.