Hi divers
Weekend dive plans
No launches planned
Today we took a load of surfers out to Dungeons. Amongst them were a few first timers at Dungeons and the happy cheers and bear hugs when they caught their first serious Dungeons roller was a sight worth seeing.  Dungeons is a spectacular sight so if you haven't been there do so at least once in your life.
Back to diving… We dived the Atlantic last weekend. Maori Bay was cold and clean-ish. Visibility was around 10 metres but then  the temperature was also in the single digits. Die Josie was a lot cleaner and just as cold.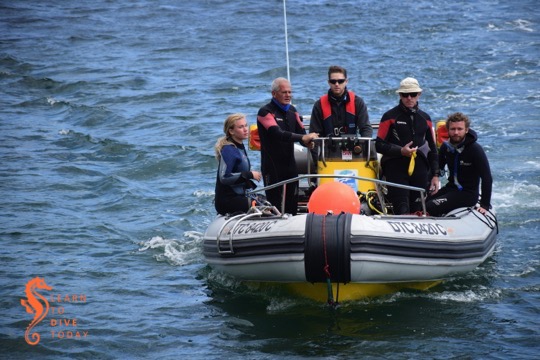 On Sunday we dived in False Bay – doing Search and Recovery for an Advanced course in 2 m visibility makes it a little more realistic!
This weekend
Well… There is swell and wind in the forecast. The swell was not all that noticeable in False Bay today but was very surf-worthy at Dungeons and Muizenberg today. The wind is forecast at around 30 km/h for both days and for students doing their first boat dives I think it's not that good an idea. So I have no launches planned for this weekend.
You can still visit the Titanic exhibition and the Wildlife Photographer of the Year at the Waterfront, though!
regards
Tony Lindeque
076 817 1099
www.learntodivetoday.co.za
www.learntodivetoday.co.za/blog/
Diving is addictive!
To subscribe to receive this newsletter by email, use the form on this page!