Hi divers
Weekend diving
No diving this weekend!
Conditions forecast
The conditions forecast for this weekend is not very different from the weather we had last weekend and as the weather experts say,we are in a seven day cycle. This has been very evident as we have had some really stunning midweek diving days with great conditions and good visibility. My guess is that Saturday will be lousy and although the weather clears on Sunday, it does so in the late afternoon only. Not to mention there are a few drastic swell direction changes starting tomorrow… So I reckon its a stay home weekend.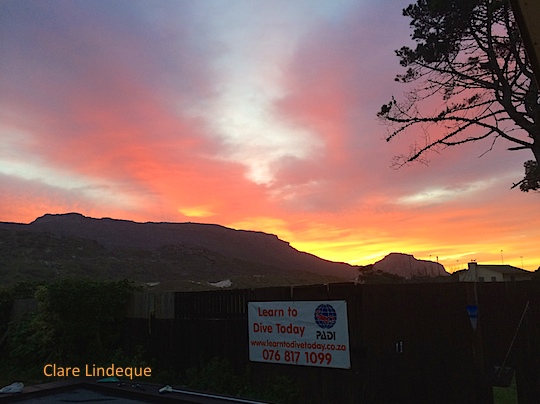 Things to do
There are a lot of things to keep you out of trouble if you aren't diving:
regards
Tony Lindeque
076 817 1099
www.learntodivetoday.co.za
www.learntodivetoday.co.za/blog/
Diving is addictive!
To subscribe to receive this newsletter by email, use the form on this page!