Hi divers
It's winter so not as many people dive as they do in summer, but the week's diving has been good with little or no swell and clean water at around 15 degrees. We had lovely conditions at the infrequently-dived wreck of the Brunswick last Saturday, before the rain came, and equally good conditions at Long Beach yesterday. There are some photos on facebook here and here. If you haven't liked our facebook page already, please do – you can keep up to date with what we're up to. We post photos regularly and try to do a visibility report whenever we dive.
For once the weekend weather and dive plan is an easy call. Both days look exceptionally good and the bay is quite clean and calm right now. We are attending the DAN Cape Town event on Saturday so there will be no diving, but we will launch on Sunday to do qualifying dives for Open Water students. We will launch from the Yacht Club in Simon's Town and the plan will be to visit Photographer's Reef and the cowsharks.
Please remember your MPA permits. If you plan to come diving, check that yours is valid. If you don't have one (or if it's expired), head down to the post office with your ID book and about R100 and ask for a "scuba diving permit". We dive a lot inside the marine protected area, for which you need a permit.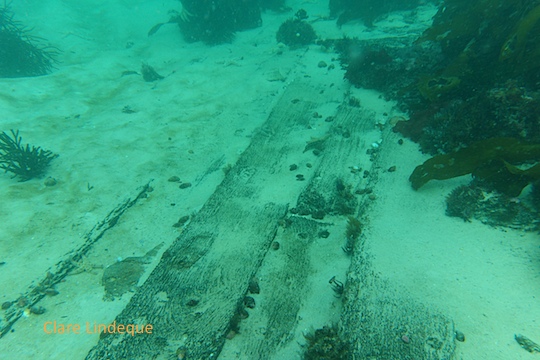 Our Red Sea trip is in October (17-26th). There are still one or two spaces on the liveaboard if you feel like a last minute (almost) holiday, but it's almost full. We'll do a local trip (to Sodwana or Durban) again in the new year so don't worry if you miss out!
regards
Tony Lindeque
076 817 1099
www.learntodivetoday.co.za
www.learntodivetoday.co.za/blog/
Diving is addictive!
To subscribe to receive this newsletter by email, click here or use the form on this page!