A visit to Port Elizabeth can be very rewarding for the lighthouse enthusiast, with no less than three lights in close proximity. The Hill lighthouse is the oldest, and is almost in the centre of the town. It was commissioned in 1861, at which time it was seven metres high, and retired in 1973 when the competition from surrounding city lights became too intense.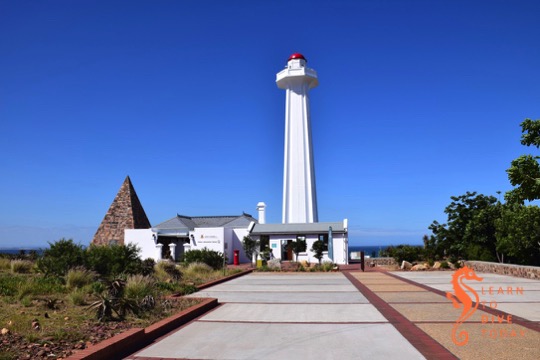 It is a brick structure, and was originally stone coloured. In 1903 the eight panels of the tower were painted alternate bands of white and red, and in 1907 the entire tower was painted white (as it is today). In about 1921 a red band was painted half way up the tower.
The lighthouse keeper's cottage below the tower was built in 1865 for Charles Hammond, the first lighthouse keeper, who served until 1881.
The Hill lighthouse was raised by nine metres during 1929-1930 in an attempt to distinguish it from the lights of Port Elizabeth, and was finally replaced by the Deal light, a short distance out of town, when it became apparent that as the city got larger and brighter, the Hill light was being overwhelmed.
There isn't a lot of information available about the optics of this lighthouse, given that it hasn't been in use for 45 years. It appears that a Chance Brothers lamp apparatus was installed in 1903, with a German-built optic, but more than that I haven't found. Chance Brothers were glassmakers, who pioneered surrounding lighthouse lamps with a cage of fresnel lenses to make the light visible over greater distances.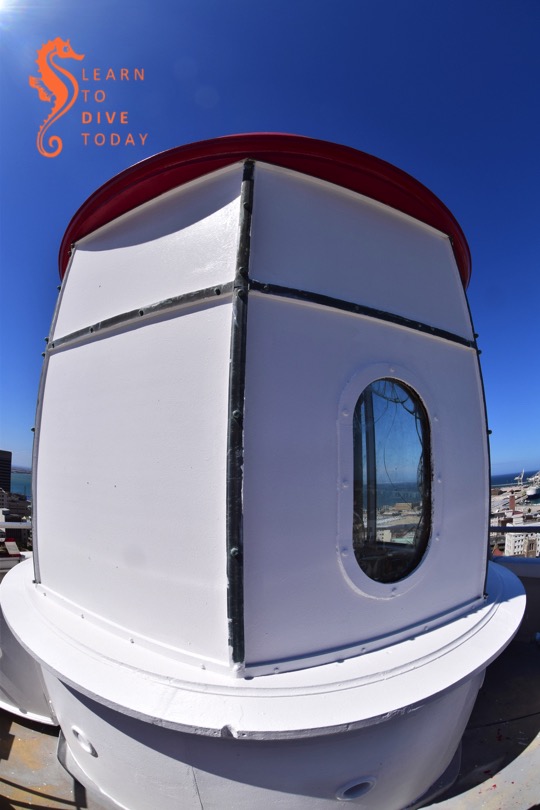 The Hill lighthouse is situated in the Donkin Reserve, a surprising open space high on a hill overlooking the city and the harbour. The area is planted with indigenous vegetation, and boasts beautiful open spaces and a magnificent 470 square metre mosaic (the Piazza Mosaic) showing elements of the history and natural attributes of the city and surrounds.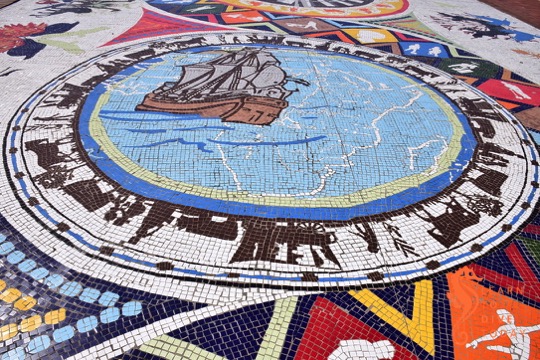 Also on the Donkin Reserve, and right next to the lighthouse, is a ten metre high stone pyramid erected by Sir Rufane Donkin in memory of his wife, Elizabeth, after whom the city was named. Donkin was acting Governor General of the Cape Colony from 1820-1821, sent here to recover from the death of his young wife.
It's possible for the public to visit and climb the lighthouse, from which beautiful views of the city are visible. As with most lighthouses, the climb is narrow and vertiginous, but recommended! You can find more information about visiting hours here. There's a nominal fee but the opening hours are far more favourable than most lighthouses I've visited. You just need to go into the tourism office under the lighthouse, tell the person on duty you want to climb the tower, and get further instructions there.
For more on South Africa's lighthouses, check out Lighthouses of South Africa.