Hi divers
Weekend dive plans
Sunday: Launching from the Simon's Town jetty at 8.30 am for Maidstone Rock / 11.00 am for Atlantis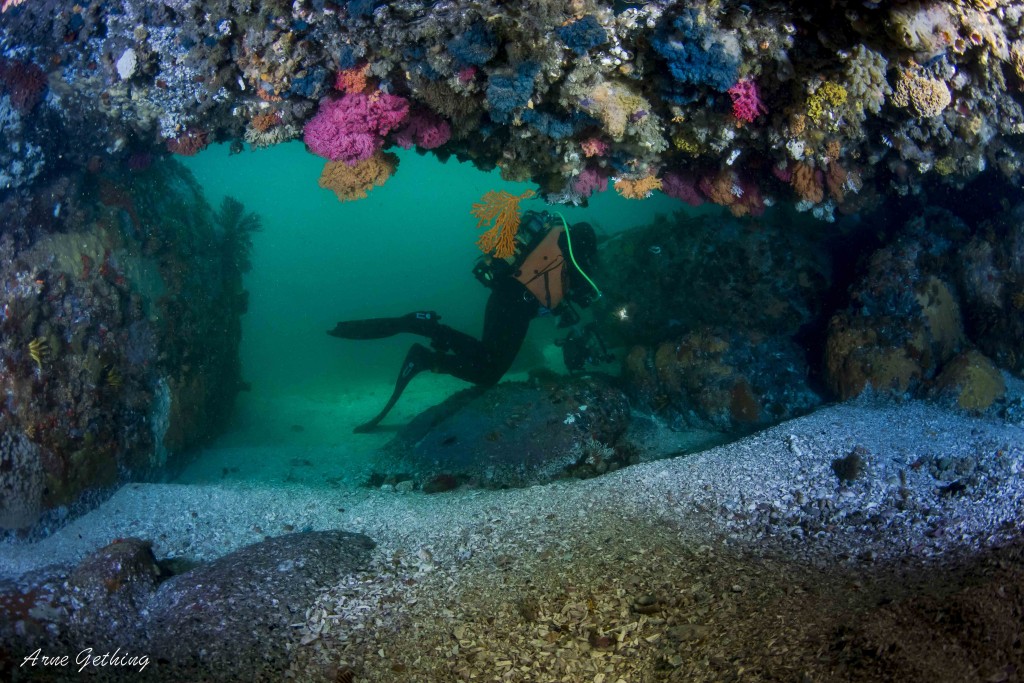 I think most people are keen for summer to arrive. I know I am. We dived last Friday at Atlantis and Boat Rock and had pretty good conditions – thank you to Arne for the photo above! Last weekend was a washout and the week has been dry thanks to the spring tides, swell and some wind.
The whales heard my complaints from last week, and on Friday a young whale breached in front of us again. This time while Geoff was holding the camera and he got a great photo!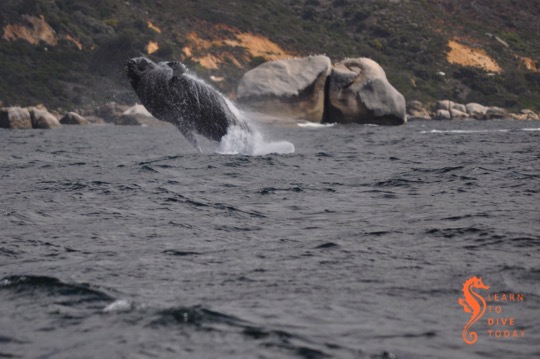 False Bay is currently flat but not very clean. We are meant to have two days of westerly or north westerly winds so I think Sunday will be an option. There is also less swell on Sunday. I don't think it is going to be paradise, but it will certainly improve over what we have right now.
We will launch on Sunday from theSimon's Town jetty at 8.30 am for Maidstone Rock and 11.00 am for Atlantis. This is the plan, but the dive sites may change as I prefer to dive in better visibility if we go that far south, so will change sites to suit the conditions.
In other news
Diarise Diversnight 2015 for the evening of Saturday 7 November! More details to follow.
Also, as of yesterday we are a PADI Resort Dive Centre – the only major difference so far is that we now appear here…
regards
Tony Lindeque
076 817 1099
www.learntodivetoday.co.za
www.learntodivetoday.co.za/blog/
Diving is addictive!
To subscribe to receive this newsletter by email, use the form on this page!