Hi divers
We had fairly good conditions in False Bay on Tuesday and were lucky enough to have a whale breach less than 50 metres from the boat. I wish they would warn me when they do this so I could get the camera out and get some whale in the picture instead of just splash.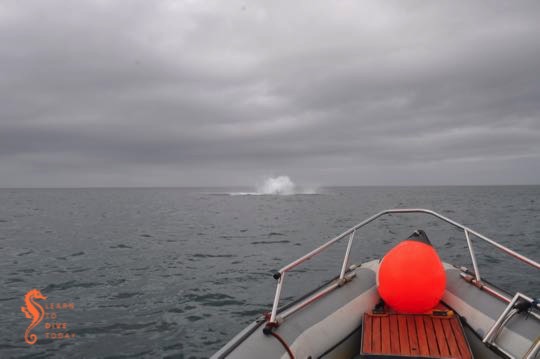 The weather ahead for the next few days is a little odd but Sunday looks like the better day and the Atlantic looks like the ocean to dive. Gordon's Bay may also be a good option – contact Deon at Indigo to find out what your options are. Saturday is International Coastal Cleanup day, so you could also join a cleanup dive or head out to your local beach to participate in a cleanup effort. The Two Oceans Aquarium is hosting a cleanup at Melkbos Beach, and if you play your cards right you could enjoy a free trip on the Ocean Adventurer after participating in the cleanup. More info on that here.
We are not launching this weekend as we are headed to the De Hoop Nature Reserve on an exploration expedition… Hopefully the end product of this will be a future dive trip to that part of the coast.
regards
Tony Lindeque
076 817 1099
www.learntodivetoday.co.za
www.learntodivetoday.co.za/blog/
Diving is addictive!
To subscribe to receive this newsletter by email, use the form on this page!