Hi divers
Weekend diving
Friday: Shore dives at Long Beach or pool sessions
Saturday: To be confirmed based on Friday's conditions
Sunday: Boat dives to Photographer's Reef and Ark Rock from False Bay Yacht Club
Text or email me if you want to dive.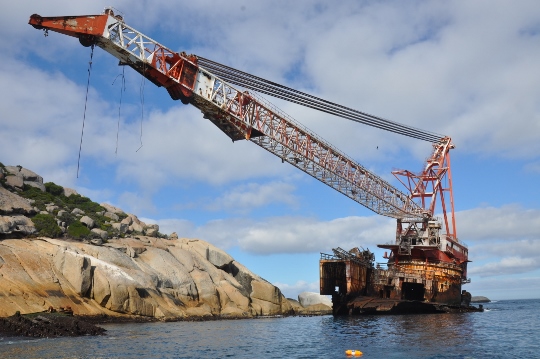 Dive report
We had really good conditions last weekend and launched from Hout Bay on both Saturday and Sunday with 15-20 metre viz. The water was a little cold, 11 degrees on most computers and 9 degrees on others. We have also dived Long Beach this week and had nice conditions.
Today has been relatively calm in False Bay but right now there is a 6 metre swell with a 20 second period rolling in that will have some effect on the Bay for the weekend. It is meant to drop off by Friday, back down to around 3 metres, but the period remains high at around 14 seconds so it will be surgy.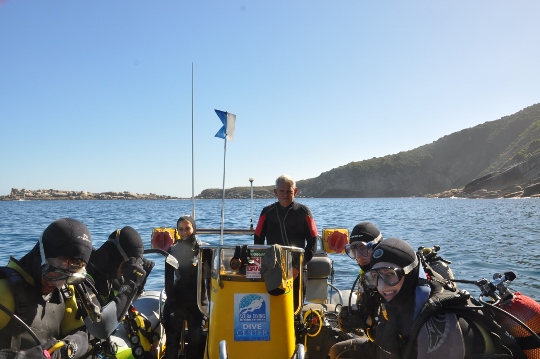 Dive plans
Saturday and Sunday do look a lot better with Sunday being the best of all, however weather forecasts on a Wednesday are notoriously inaccurate and all too often the forecast changes dramatically overnight.
My weekend plan is therefore as follows: On Friday we will do shore dives or pool sessions. Regarding Saturday we will decide on Friday, and on Sunday we will launch very early from False Bay Yacht Club and dive Photographer's Reef and Ark Rock.
Diving ban in Betty's Bay
There is a plan to possibly ban diving in Betty's Bay. The reasons is because the government is unable and unwilling to police the area in order to rein in the abalone and lobster poaching, so they are proposing to ban everyone and everything. The only thing is it will not stop poaching – it will in fact make it easier to fish illegally as there will be no one watching. You can read more about it on Indigo Scuba's blog. Please take the time to register as an interested and affected party, and submit an objection using the template provided (or your own words).
If you think this sounds far fetched, remember that there is already a ban on diving in an area in False Bay close to Cape Point for the very same reason. It sets a disturbing precedent that could one day seriously hinder our freedom to enjoy the beautiful ocean on our doorstep.
Things to remember
There is a DAN Day on 17 May – let me know if you want more information. These are always informative events that also allow you a behind the scenes look at facilities you wouldn't otherwise get to visit.
Please remember that if you book a boat dive, you need to cancel before 16h00 the day before otherwise you will be billed for the dive. Also, make sure your MPA permit is up to date! You can get one at your nearest post office for about R100 – just take your ID along and ask for a scuba diving permit.
A good tip for all divers: never go deeper than the bottom.
regards
Tony Lindeque
076 817 1099
www.learntodivetoday.co.za
www.learntodivetoday.co.za/blog/
Diving is addictive!
To subscribe to receive this newsletter by email, use the form on this page!