Turns out the City of Cape Town is quite organised when it comes to conservation and diversity awareness (at least in terms of publications). They have a super booklet called City of Cape Town Beaches that you can get in hard copy at Cape Town tourism centres, but it's also available as a pdf (5MB) on their website.
With summer here in full force, maybe you'll find a new place to spread your towel and pitch your umbrella… Or just learn something new about a place you've been visiting for years. Tony spoke to a council worker at Long Beach in Simon's Town recently, and the guy told him that 20 years ago Long Beach was nicer than Fish Hoek… Flower beds, well-tended grass, modern amenities, you name it. How times change! These days the parking area is being munched by buses turning illegally, and sand has blown over the barrier wall and covered the grass. It's a lucky dip as to whether the loos (which are actually quite nice) are open or not!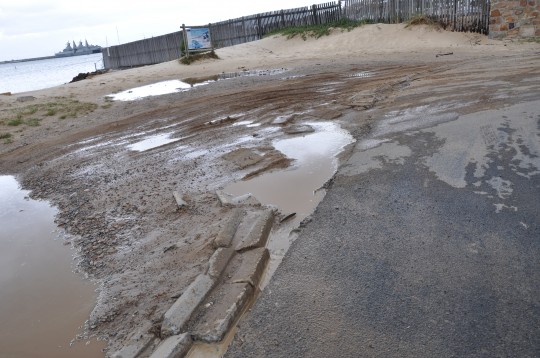 While you're visiting the City of Cape Town on the web, check out their great white shark fact sheets at the bottom of the brochures page. Their advice to scuba divers is spot on… And frankly, out of all the water users, I think we're the ones who should be least worried about an unpleasant interaction with a shark.