Please remember, coral reefs are delicate, home to creatures we are privileged to visit and need to be respected. Control your buoyancy, tuck in your gauges, octos and torches.
Some of the corals have taken hundreds of years to grow to their current size. A careless fin kick could destroy decades of growth.
Don't touch anything – coral reefs are a delicate ecosystem, and you can transport algae and other organisms on your hands from one coral to the other. This isn't a good thing – it's the equivalent of coughing on someone when you have a cold!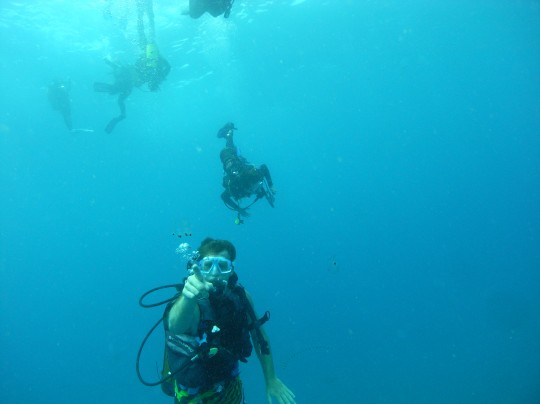 And finally…
Do not go deeper than the bottom!
Do not bite anything that bites you!
If your buddy is bitten by anything he should not be touching please take a picture for us to use in issuing beer fines!