Hi divers
Weekend dive plans
Saturday: Shore dives at Long Beach
The last week has been interesting in False Bay with the huge patches of red tide that seemed to drift around aimlessly. There is still much of it around although it has diminished somewhat. The surface layer today at Outer Photographers Reef was a little dark, yet deeper than 16 metres it was clear.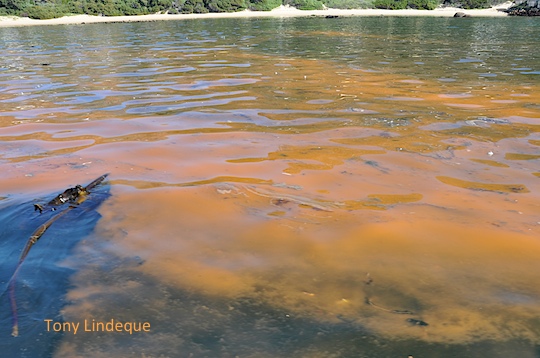 Tomorrow looks much like it did today as pertains to wind, with a touch more swell. The swell builds during the day tomorrow so I think Saturday will most likely be a shore dive day. Text me if you want to join in. Sunday, much windier, looks like a good day to mow the lawn… Wait… What lawn?
regards
Tony Lindeque
076 817 1099
www.learntodivetoday.co.za
www.learntodivetoday.co.za/blog/
Diving is addictive!
To subscribe to receive this newsletter by email, use the form on this page!