Hi divers
Weekend dive plans
No diving
We have just returned from Sodwana, where we did a few eventful warm water dives with Coral Divers. If you haven't been to Sodwana you should add it to your diving bucket list, for the colourful, vibrant reefs and good visibility. Highly recommended.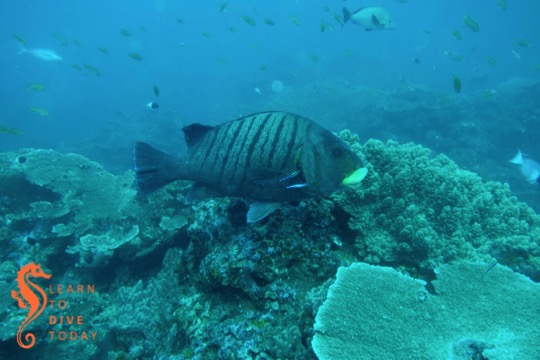 Local diving is not looking too promising for this weekend. A strong south easterly wind arrives on Friday night and departs on Sunday night. This is not really ideal for diving False Bay. Hout Bay is currently green and swelly, and will need several days to clean up.
My recommendation – if you must get wet – is that you consider diving in the I&J Oceans Exhibit in the Two Oceans Aquarium (blog post about this coming on Monday) and see the loggerhead turtle, Yoshi. She is to be released later in the year – read more here.
regards
Tony Lindeque
076 817 1099
www.learntodivetoday.co.za
www.learntodivetoday.co.za/blog/
Diving is addictive!
To subscribe to receive this newsletter by email, use the form on this page!