Hi divers
Weekend dive plans
Saturday: Boat dives from Hout Bay or False Bay
Last weekend's dives were pretty good; the visibility was better further south on Sunday. On Saturday we met an octopus at Long Beach, who tried very hard to persuade us he was a piece of kelp.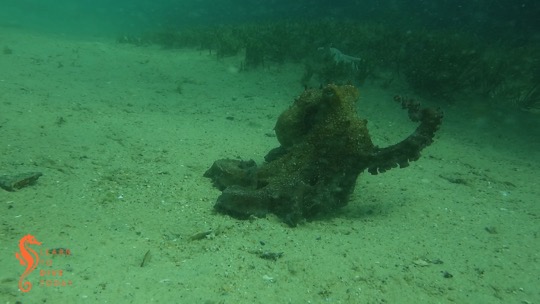 This week has had a fair whack of wind on and off, and False Bay currently looks pretty grumpy with very little sign of visibility. Hout Bay also looked a little off this morning, but the wind should have improved that.
I will stick my neck out and say we will launch on Saturday, and it needs to be really early as the wind picks up around midday.
Where we will need to wait for a visual check late tomorrow to decide which side of the mountain we will dive. I don't think the conditions will be great for training dives and we may end up in the cold Atlantic. Either way we meet at 7.30 am at either Hout Bay slipway or False Bay Yacht Club parking in Simons Town. Text me if you want to join in.
regards
Tony Lindeque
076 817 1099
www.learntodivetoday.co.za
www.learntodivetoday.co.za/blog/
Diving is addictive!
To subscribe to receive this newsletter by email, use the form on this page!