The best place for a little cat on a sunny day is sometimes the least obvious one. Here's Blue, hiding under one of the engine covers while I worked on the boat.
After a while she wants to come out…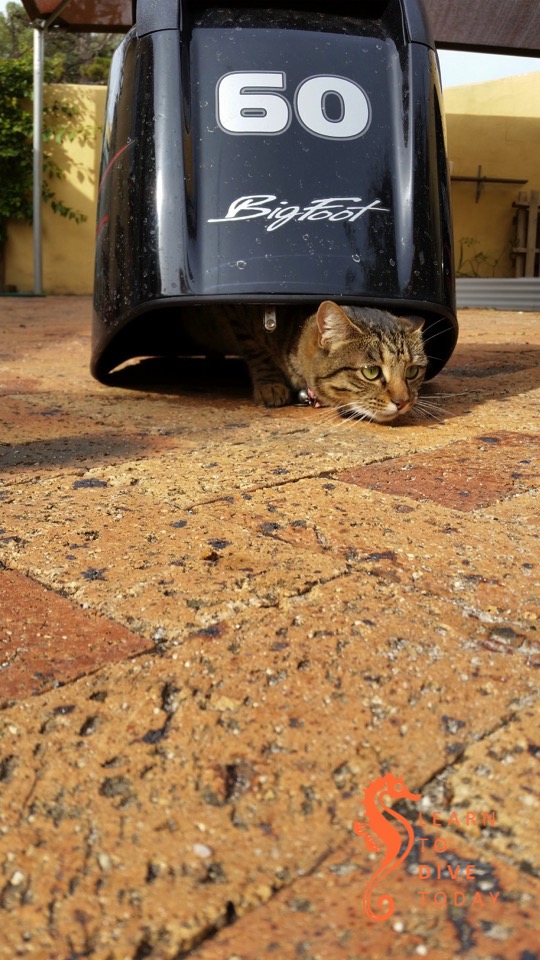 Which, if you have a round little tummy, may be easier said than done.