Struisbaai the town is a picturesque little settlement, with deep historical roots, on the way to Cape Agulhas. The town is situated at the western end of Struisbaai the bay. (Struispunt marine beacon is situated at the eastern extremity of the same bay.)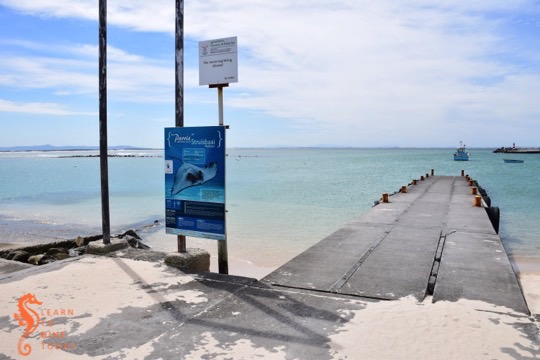 Struisbaai harbour is home to at least two resident giant short-tail stingrays (Dasyatis brevicaudata). The rays are habituated to the sound of the returning fishing boats' engines, and come out to investigate whether there are any scraps to be had. We were at the harbour long after the fishing boats had left (and perhaps returned already), and it was quiet, but a sport fishing boat returned while we were there and we saw two large, tell-tale black spots moving across the sandy harbour bottom towards the slip.
[youtube="http://www.youtube.com/watch?v=cKardN0qGb0&w=540″]
Tony stuck his pole camera into the water and got this footage, which is quite lovely. The rays will approach humans on the slipway, but I think some kind of fishy treat (tinned sardines?) is required to get them to come this close. We didn't give them anything, so they checked out the camera and were on their way.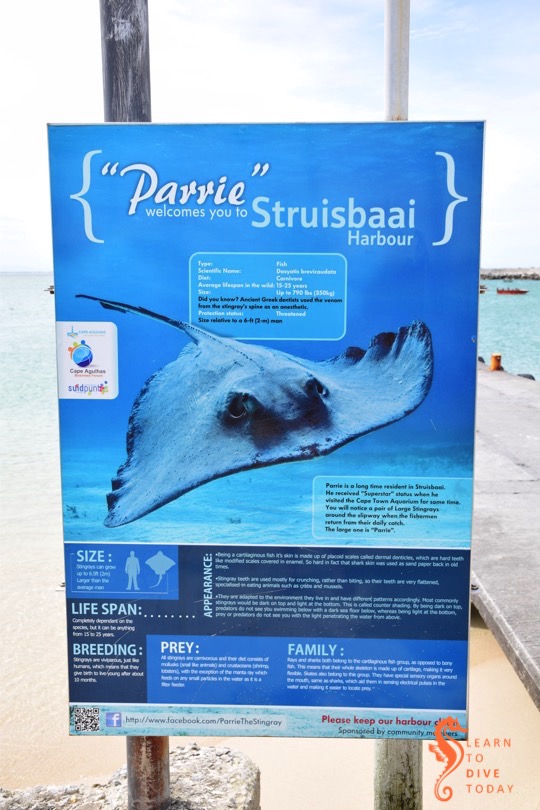 One of the rays that lives at the harbour – the largest one – is called Parrie (possibly short for Paris?). Parrie was, according to legend (I cannot verify this with a reliable source), once captured by the Two Oceans Aquarium team and lived in one of their exhibits for a short while. Intense pressure from the Struisbaai community led to his return to the wilds of Struisbaai harbour.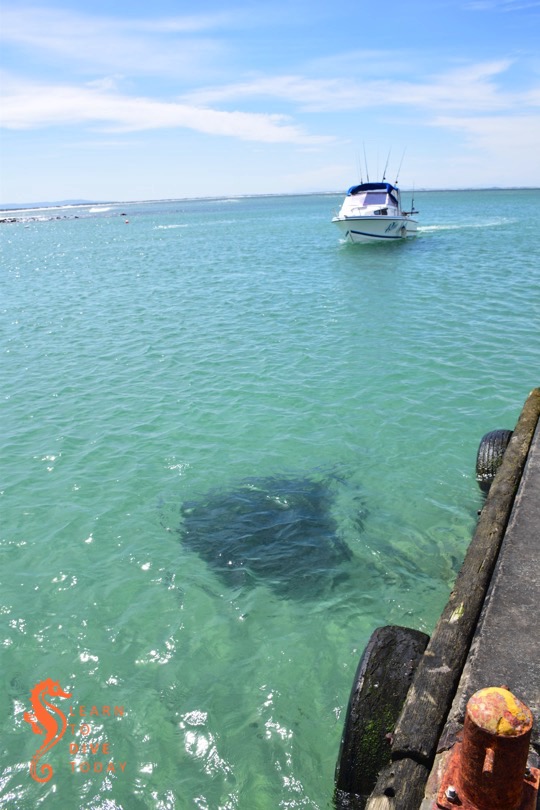 You can see a picture of Tony filming the rays from the jetty in the newsletter he sent out when we got home from the trip.