Here is Kate doing a textbook demonstration of regulator recovery. Clare was nearby with her camera! Note the bubbles in both pictures – she's exhaling all the time.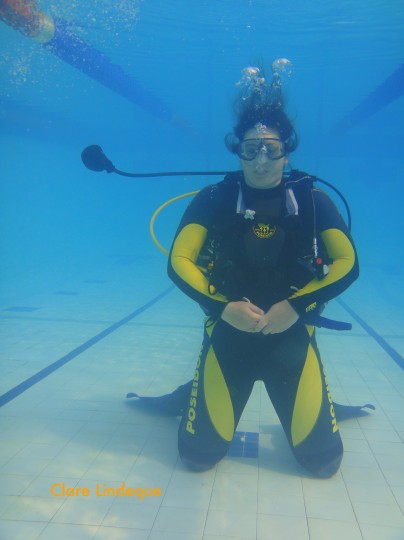 The important thing is to sweep your right arm back along your leg, and then up – if you go up first and then back, you'll look like a windmill, and won't find your hose.
Remember to purge your regulator when you replace it in your mouth.