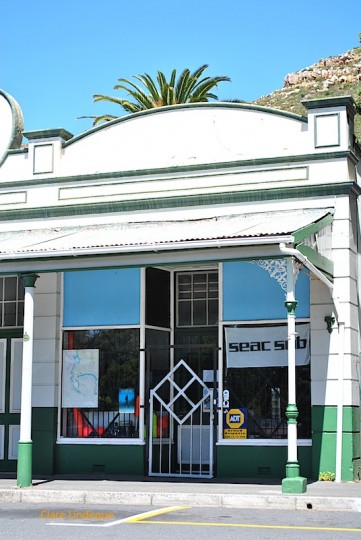 As you drive into Simon's Town, the first row of shops on your right hand side is home to a small shop belonging to Andre Botha, a well-respected Cape Town diver and SDI diving instructor who now concentrates on more land-based activities… Including assisting divers of all levels of experience with their purchases of dive gear. His shop doesn't have much signage outside, but it's the very first shop in the row and you will probably realise it's associated with diving from the banners and maps in the window!
Andre stocks or can order equipment from Seac Sub, ScubaPro, Mares, Tusa, and several other dive gear manufacturers. He is also the person you want to speak to if you want to do full face mask diving in Cape Town. He can take you on a full face mask "try dive" to convince you how cool it is, or sell you Ocean Reef full face masks and communication sets. He also sells shark shields for surfers and divers.
He has led an adventurous life and has travelled to some wild places (most recently to Marion Island), and seen and done some amazing things. If you stop by at his shop, he can give you advice and insight born from a wealth of experience over many years. What I also appreciate very much about dealing with Andre is his absolute integrity, and in this he is an example to the entire dive industry.
You can email Andre or call him on 082 324 3157.  His shop is in the Squires Building, Station Road (the Main road), Simon's Town.