Wired Magazine often comes out with total gems of stories, deeply researched and providing information about something you might not otherwise know about or think about.
Here's one I read when it came out in 1999, as a dewy-eyed university student fascinated both by technology and the ocean. Almost all the goods that are imported from anywhere arrive at their destination by boat – it's only time-sensitive items like flowers and vegetables that have the honour of being flown from place to place. In order to facilitate handling of the vast quantities of goods, shipping containers are of standard size. This leads to considerable savings on infrastructure and allows fast processing.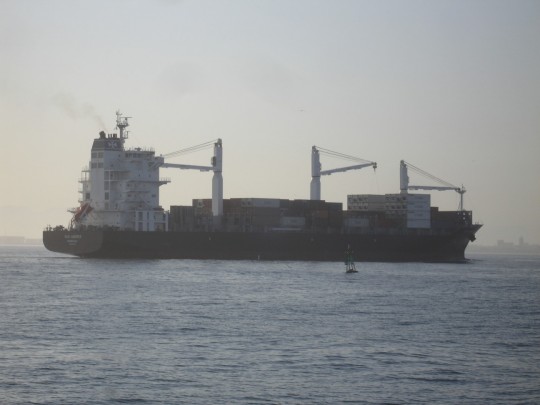 The standardisation inherent in the container shipping process is analagous to a computer network that transmits packets of data from location to location. These packets are of standard size and format so that the receiving computer knows when they begin and end, and how to decode them. In the same way, shipping containers are of standard size to facilitate loading and unloading of the ships, as well as onboard packing, pricing and onward transport. It delights me that something so large – shipping containers – has so much in common with something so small – packet data on a network.
Read the full article here. Highly recommended, even if you THINK the topic sounds pretty dry!