Hi divers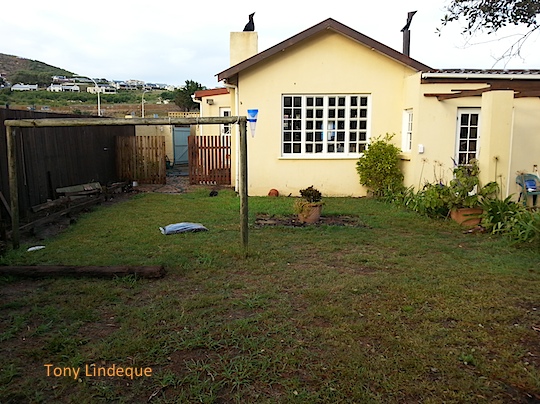 So, the week has been a bit hectic – hectic wind and and hectic rain, but today was mild, sunny and mostly dry so we dug a hole in the garden and filled it with a pool.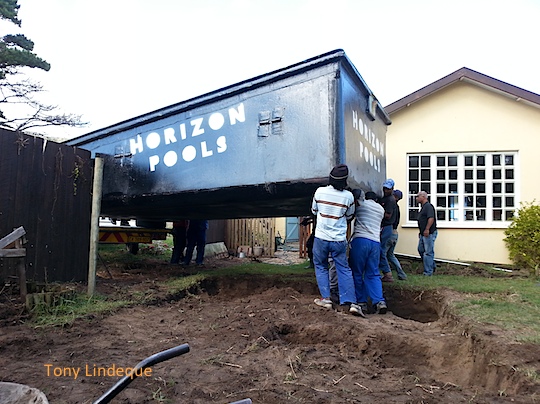 Last weekend
Last weekend we were lucky enough to have two days of excellent diving, both the Atlantic and False Bay were good. We had good viz and a calm, flat sea with almost no wind. We did three dives on Saturday and did some exploring on the outskirts of Maori Bay. In False Bay we dived the cowsharks and Photographer's Reef. Monday was just as good and we did a double tank dive to cowsharks and the Pietermaritzburg.
Weekend diving
This weekend looks like more of the same stuff. Its a tough call on what side of the mountain to dive. Water temperature in the Atlantic today is 15 degrees, False Bay is 13 degrees. Warm Atlantic often means less than optimal visibility. There is some south east wind tomorrow so I think it will clean up. So the plan is, a few wreck dives and a visit to Atlantis!
Saturday
Hout Bay: the Katsu Maru and the BOS 400. Meeting in Hout bay at 8.00
Sunday
Atlantis and the Pietermaritzburg. Meet at False Bay Yacht Club at 8.30
Training
Currently I have Divemaster, Rescue, Advanced and Open Water on the go.
Travel
We're doing the Red Sea liveaboard thing from 17-26 October.
We'll be checking out Durban's wrecks from 17-21 June!
Let me know if you want more details… The warm water beckons.
regards
Tony Lindeque
076 817 1099
www.learntodivetoday.co.za
www.learntodivetoday.co.za/blog/
Diving is addictive!
To subscribe to receive this newsletter by email, click here or use the form on this page!