Diving, in my opinion, is one of the most rewarding sports on the planet. Breathing underwater, interacting with the myriad of creatures you can and do always encounter and the total tranquilty below the surface cannot be achieved easily in any other sport. If it is an adrenaline rush you need, diving can give you this too. Having raced cars, bikes and go-karts I know what an adrenaline rush does for you, but believe me an encounter with a whale shark, a pod of dolphins, a tiger shark, hammerheads or a great white shark give you a rush unlike anything else, so diving gives you the best of everything.
As with any sport or recreational activity diving has a few inherent risks. Besides regular maintenance of your gear, the air you breathe underwater must be clean and pure. A cylinder filled with contaminated air will harm you quickly and quietly. Unless you test each and every cylinder you breathe from with a sophisticated analyser for air quality you have no idea of how good your air is.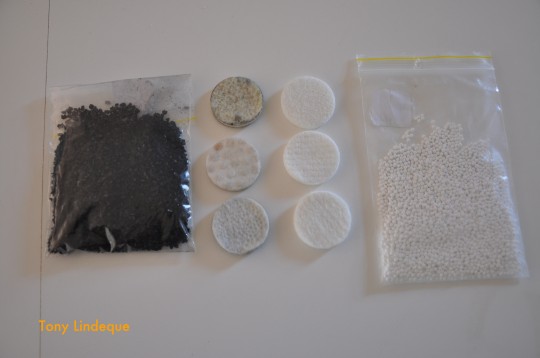 All dive centres have a strict policy on compressor maintenance and filter changes or services but occasionally you will have a fill from an operator who is not that scrupulous. You may also have a fill from a privately owned dive compressor and again the same regulations regarding maintenance apply. If you are unsure, ask the compressor operator for his certification card and the compressor service records. This is your right, it is you that is going to breathe that air. A rule of thumb for me is that if the owner dives and breathes that air then it is most likely safe, but if the owner is seldom breathing from the cylinders he supplies then there may be a risk.
I often fill my own cylinders, for my students, divers and myself. I am a stickler for the quality of the air I want in my cylinders so I am careful of the places I will fill my cylinders and just as careful of the quality of the air I pump. Our compressor has a service interval of 15 hours and this is what is involved.
The filter tower is made up of a few components. Felt pads between the water separator, charcoal and drying agent. The filter tower also has a bleed valve and bleeding the moisture off every few minutes helps in reducing the moisture the filter must remove. The compressed air passes through the water separator, a felt pad, a drying agent, another felt pad, charcoal, and finally another felt pad before it enters the cylinder. This ensures dry clean air is pumped into the dive cylinder.
There are other considerations.
The intake of air to the compressor needs to be clean so a particle filter on the intake pipe is important as is the location of this filter This prevents bugs, sand , dust and paper entering the compressor. The compressor we have has a petrol engine and the exhaust fumes must be kept away from the intake so it is important to position the intake upwind of the motor.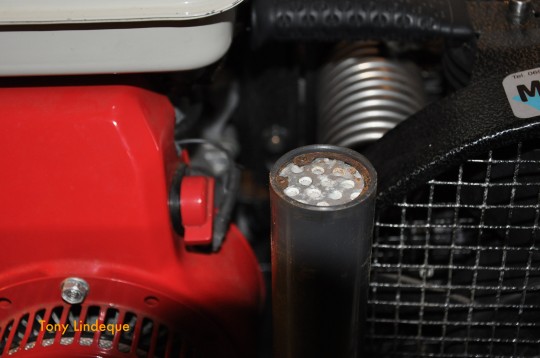 The compressor runs on a synthetic oil that must be changed as often as the filter contents and the Honda engine also has service requirements. Spark plug change after 30 hours, air intake every 15 hours and an engine oil change every 15 hours. The whip or filling hose needs a cap to keep the threads clean and the opening free from contaminants.
A record of the fills done must be maintained and the correct procedure followed. This includes recording the last viz date, owners detail, ending pressure and blend if it is a Nitrox cylinder.
Finally, to operate a compressor requires a certification and in South Africa this must be a course approved by the department of manpower. The CMAS compressor operator course offered by False Bay Underwater Club fullfils these requirements.