Hi divers
Weekend dive plans
Sunday: Shore or boat dives
Most forecasts predict a southerly swell tomorrow, which does not do good things for False Bay. If anything, Sunday will be the day to dive and we will make a decision on whether to launch or shore dive during the early afternoon on Saturday. Let me know if you need a dose of thalassotherapy and I'll put you on the list.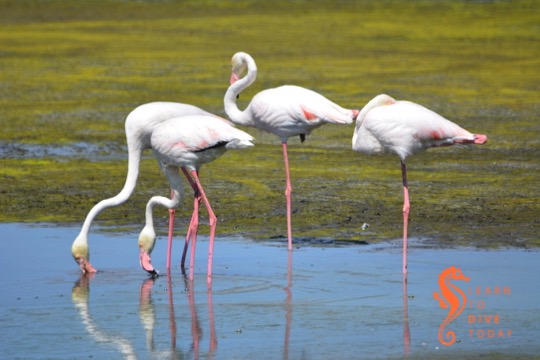 Help a flamingo
Thousands of lesser flamingo chicks have been rescued from the parched Kamfers Dam near Kimberly, and are being hand-reared at facilities around South Africa. If you are in Cape Town and have some free time, consider volunteering at SANCCOB. More information here.
Meet a seal
If you haven't already visited the southern elephant seal that is moulting on Fish Hoek beach, consider doing so this weekend. He's a magnificent beast and it's a real privilege – though perhaps not as rare as you might think – to see this type of seal on our shores. Read more about southern elephant seals here. regards
Tony Lindeque
076 817 1099
www.learntodivetoday.co.za
www.learntodivetoday.co.za/blog/
Diving is addictive!
To subscribe to receive this newsletter by email, use the form on this page!