Hi divers
Weekend dive plans
Saturday: Boat dives from False Bay Yacht Club
The forecast for Saturday looks rosy so we will launch from the Simon's Town jetty at 9.30 and 12.00. Both dives will be shallow, most likely Roman Rock and Photographer's Reef. False Bay is a little patchy so dive sites might change.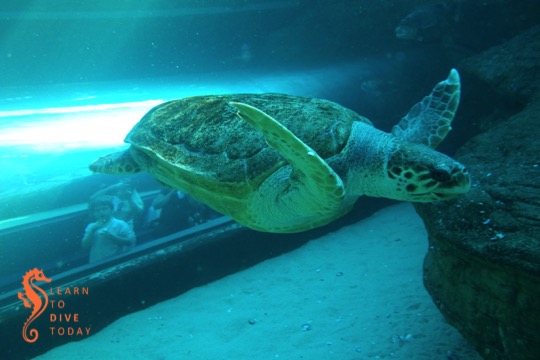 Turtles
Amazingly, we still meet people who don't realise that baby sea turtles – and even big ones, if they're poorly – can't survive for long in the cold waters around the Western Cape. Luckily the Two Oceans Aquarium has a well-developed turtle rehab facility, where they look after turtle hatchlings and older turtles brought in by members of the public.
The turtles receive veterinary treatment, vitamin supplements, a healthy diet, and excellent care from a dedicated team of aquarists. The aim is to return all the turtles that regain sufficient health to survive independently, to the wild, as most sea turtle species are vulnerable. These turtles are released in each year in December, when the warm Agulhas current is at its closest to Cape Point, giving the turtles their best chance of survival. The most famous release story is Yoshi, who swam all the way to Angolan waters, and is now off Namibia again, heading south. Maybe she misses us.
If you find a stranded sea turtle, keep it safe and dry, and notify the aquarium as soon as possible. The NSRI can assist with large turtles, and know how to help. There's more information on what to do here.
Like turtles? Want to read about turtle science in South Africa? We have just the book for you.
Diversnight 2018
This year, Diversnight is on Saturday 3 November. The aim is for as many divers to be underwater at 20h18 as possible. More details to follow closer to the time!
regards
Tony Lindeque
076 817 1099
www.learntodivetoday.co.za
www.learntodivetoday.co.za/blog/
Diving is addictive!
To subscribe to receive this newsletter by email, use the form on this page!