Hi divers
Weekend dive plans
Saturday: Atlantic boat dives
Sunday: False Bay boat dives
There is little doubt that both Saturday and Sunday will be good for diving. It may be better in the cold Atlantic on Saturday and the warmer, green False Bay on Sunday. At a guess I would say Saturday is likely to be the better of the two but both days should deliver some nice visibility.
I have a bunch of Open Water and Advanced students to qualify so sites will be chosen based on who can dive, and when. Let me know if you are keen to join us.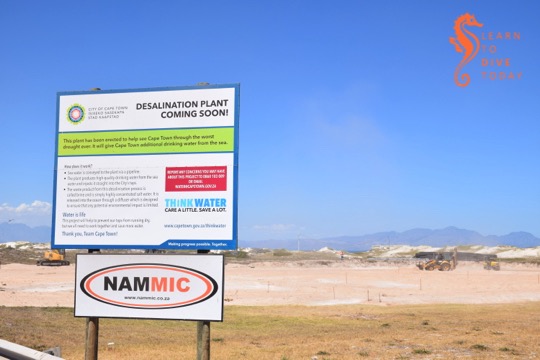 Water!
This week's Wednesday Water File is extremely interesting: all about desalination. Read it here.
regards
Tony Lindeque
076 817 1099
www.learntodivetoday.co.za
www.learntodivetoday.co.za/blog/
Diving is addictive!
To subscribe to receive this newsletter by email, use the form on this page!