Hi divers
Weekend dive plans
Saturday: Boat dives from Hout Bay / shore dives at Long Beach
It would seem from the forecast that it is a open and shut case of where to go and what to do this weekend. To be honest I am not too sure of the right thing to do! Both the Atlantic and False Bay are a colour that does not exactly inspire one to throw on a wetsuit.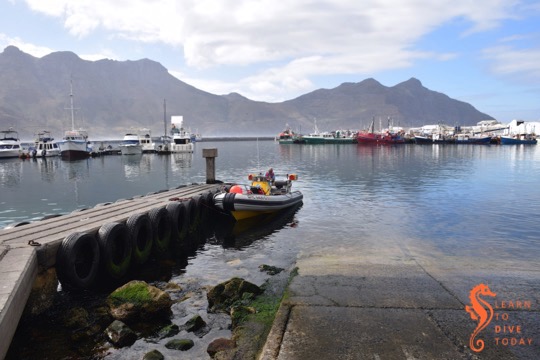 The wind has blown more easterly and north easterly today than was expected, so it will not have done much for the visibility on either side. Sunday is out of the question as the forecast is for humping south easter, so that leaves Saturday.
I am launching from Hout Bay tomorrow afternoon and will have a better idea of whether it is clean enough for Saturday. The other option is shore diving at Long Beach. I reckon that there is about a strong chance that the water won't be clean enough for any diving at all, though.
Privileges and responsibilities
We are very privileged to be able to dive with some beautiful and charismatic marine life around the Cape Peninsula, but with that privilege comes responsibility. Here are reminders of our best practices for diving with seals and with the sevengill cowsharks.
Happy snaps
There are some super photos on facebook, taken by local photographer Mark Harley, from when Dungeons was pumping last week – check them out here.
regards
Tony Lindeque
076 817 1099
www.learntodivetoday.co.za
www.learntodivetoday.co.za/blog/
Diving is addictive!
To subscribe to receive this newsletter by email, use the form on this page!