We are proud to announce that we have signed on as official supporters of Shark Spotters. We are Silver partners, and for larger businesses there are higher levels of support on offer. (We are hoping to encourage some of the other dive centres to consider supporting Shark Spotters, too…) Individuals can also sign on to the supporters program, or donate in many different ways. Shark Spotters is part-funded by the City of Cape Town and the Save Our Seas Foundation, and the rest comes from public donations.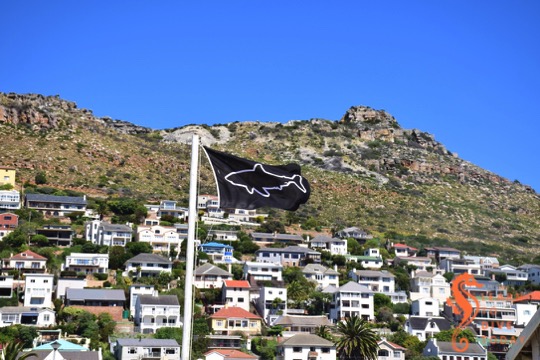 The Shark Spotters provide beach safety, a world-first environmentally friendly shark exclusion net at Fish Hoek beach, run educational programs at local schools, and conduct shark research in and around False Bay.
All of this work keeps both people and sharks safe, and this is at the heart of what Shark Spotters does.
[youtube="https://www.youtube.com/watch?v=dP0G0nDqAHc&w=540″]
The shark exclusion net has been around for about five years, and (unlike the gill nets in KZN) is specially designed not to pose a hazard to any marine life. It gets taken in every evening, to eliminate the risk of an animal becoming entangled at night when the spotters are not on duty. It is an extremely successful and popular feature of Fish Hoek beach, and is invariably packed with happy, safe swimmers during the summer months. If you're curious about it, watch the video above to see what it looks like from underwater, and read more about it here, here and here.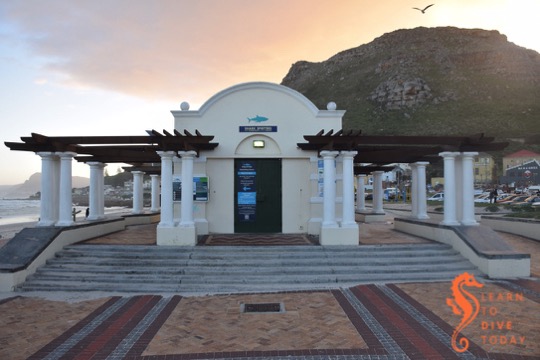 Their research continues to illuminate the activities of white sharks in the bay, but is also in the process of shedding light on the interactions between white sharks, sevengill cowsharks and bronze whalers as they share the ecosystem. They have even published a recent paper (open access) on the predation of sevengill cowsharks by orcas in False Bay, which is well worth a read.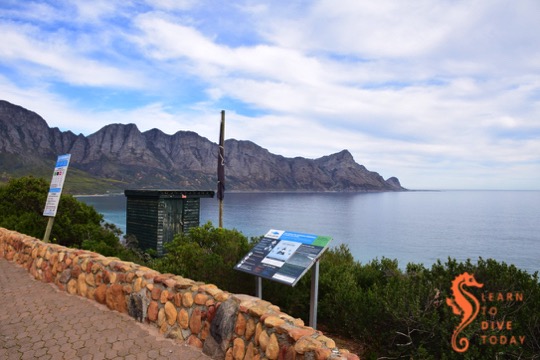 Currently, they're partnering with a Swiss firm in a cutting-edge research project to determine how automated shark spotting, making use of cameras and machine learning algorithms, can augment the already impressive skills of the spotting team. By first training a sophisticated algorithm to distinguish between a shark, pieces of kelp, dolphins, wind chop, and all the other visual phenomena that a spotter comes across during the course of a day, it is hoped that a fixed camera system, with some software, could assist the spotters in their work. It is not intended to replace human spotters, but to augment and facilitate their work.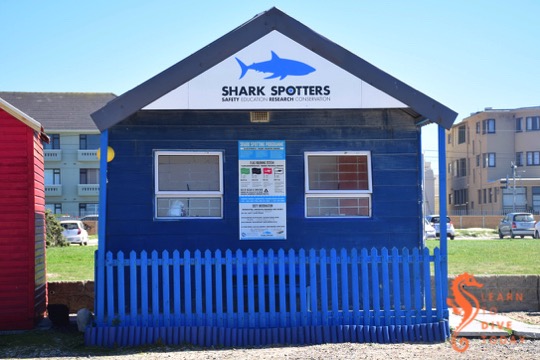 We're happy to be contributing to the important work of Shark Spotters – if you'd like to as well, visit their website to find out how to lend your support, or drop me an email and I'll connect you with the right people.