Scuba Fundamental: Start Diving the Right Way – Simon Pridmore
When I first learned how to dive, all I wanted was to find books about scuba diving that were relevant to my stage of knowledge and skill, so that I could learn more (my learning style is by reading). Unfortunately at that time the only books about scuba diving in South Africa that I could find were absolute rubbish (fortunately the situation has improved immeasurably – here's a quality example). I wish I'd had this book to hand, but it was only published last year, so sorry for me.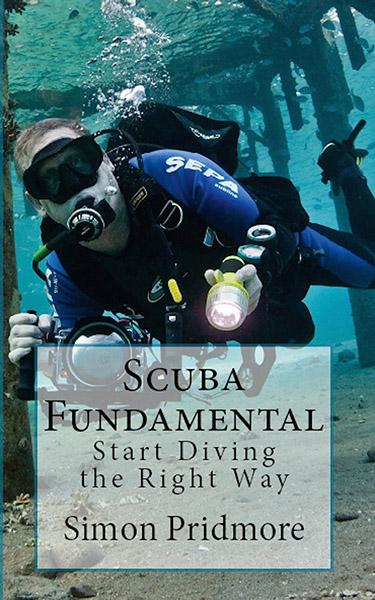 I read it anyway, with my jaded old eyes. It isn't specific to South Africa, but it's written for people who are contemplating learning to dive, who are busy learning, or who are still early in their diving careers. Many of the topics that Simon Pridmore covers are ones that Tony and I tried to deal with in the early days of this blog. He is eminently sensible, and writes from a position of deep, international experience in the dive industry.
How does one choose a dive course? How does one choose a diving instructor? When shouldn't one dive? Which certification agency is best? Should a new diver buy their own equipment, and where does one even begin with that? Once qualified, what next? What about diving in cold water and cold weather? How can divers keep safe on the surface? Pridmore also discusses some important elements of dive etiquette such as peeing in your wetsuit, entry techniques (giant strides, backward rolls, and so on), seasickness, dive boat etiquette, behaviour around marine animals, and what to do if your dive buddy surfaces with a giant booger.
If you're thinking of learning to dive, are busy with your course, have done fewer than 30 dives, or are just seeking some direction in the early stages of your love affair with scuba diving, consider this guide. If you have a friend or family member you'd like to start a conversation with about diving, or would like to buy a dive course for but can't afford it, this book is an excellent starting point. I found myself agreeing out loud with the author's observations more times than I can count.