Hi there
The past week has been great for diving and other than Sunday we were in the water every day. The temperature on Friday was 18 degrees on the Clan Stuart wreck. We were lucky to see rays three days in a row at different locations. A truly remarkable creature, this one was a good metre and a half across. We found this beauty at Long Beach in 7 metres of water. We also saw one on Thursday at the upturned yacht wreck near the yellow harbour buoy as well as one sleeping in the wreck of the Clan Stuart on Friday.
The summer winds are here and most of the boat launching will move to Hout Bay. The wrecks of the Atlantic are awesome and the viz this last weekend was 25 metres on the Maori wreck.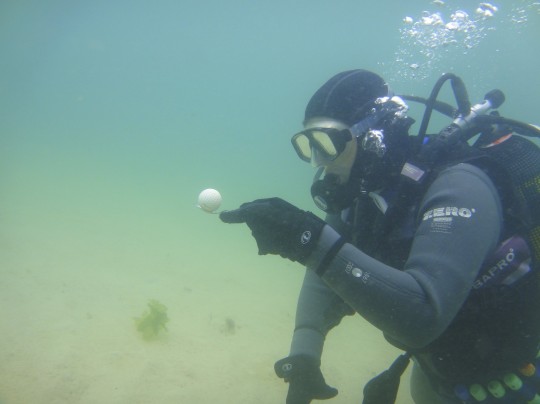 Starting this weekend I will be running one of my favorite series of courses being Nitrox, Wreck and Deep specialties. I am also doing a Night diver specialty over the next week or so and have two Open Water courses starting a week apart. I also have three Rescue and Divemaster students and different levels so there are lots of opportunities to get in the water. All dives this weekend will be boat dives and if you just want to tag along as a fun diver please remeber I need to book by Thursday midday.
Enriched Air
Nitrox, or enriched air increases your bottom time. Diving to 30 metres on air you have a maximum dive time of 20 minutes but on Nitrox 32% you have 30 minutes.
Deep diving and wreck exploration go hand in hand with a Nitrox certification and this is how it works:
Nitrox R 1650 (course can be run in the evenings)
Wreck R 1950
Deep R 2050
If you sign up for either Wreck or Deep you will get the Nitrox course for R1250. Choose both specialties and Nitrox will only cost you R950.
Wreck and Deep both require four dives. All four dives will be boat dives and all will be Nitrox dives if you have done the Nitrox specialty.
Best regards
Tony Lindeque
076 817 1099
www.learntodivetoday.co.za
www.learntodivetoday.co.za/blog
Diving is addictive!