Hi divers
Weekend diving
Sunday: Boat dives at 9.00 to Atlantis Reef (5-27 metres) and 12.00 to Tivoli Pinnacles (10-22 metres)
Conditions report
Both the Atlantic and False Bay have been great during the week. We had 8 metre visibility on an Atlantic charter on Wednesday, and today's offshore winds have flattened False Bay nicely, and cleaned the water significantly. The water temperature on both sides of the peninsula is similar, 10-12 degrees, and the visibility is around 8 metres. I feel that if the water temperature is a single digit the viz needs to be double that, but we don't always get what we want! False Bay will be the best option this weekend so we will plan to launch on Sunday, at 9.30 for Atlantis and for Tivoli Pinnacles at 12.00.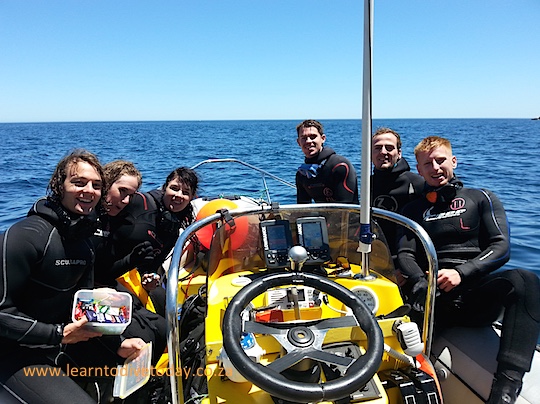 For the diary
December is starting on Monday and the season gets really busy, really fast. We are going to focus on Open Water, Advanced and Nitrox courses this December. We will add a Nitrox course free to the first 5 people that sign up for an Advanced course during December. We are also able to run the Research Diver, Drift diver and Equipment Specialist courses during December and January. To see the range of courses available take a look here.
Please diarise our open house on Saturday afternoon, 13 December. Proper invitations to follow.
For interest
On Sunday while out on the boat we passed by the prototype shark repellent cable at the end of Glencairn beach. This is a non-lethal approach to keeping humans and sharks separate, and is in the testing phase. You can see how the cable is lying with electrodes on each side of the centre cable, the electrodes marked by orange buoys on risers that stick out at low tide. There's a description of the cable here, and we'll have some more photos on the blog next Wednesday.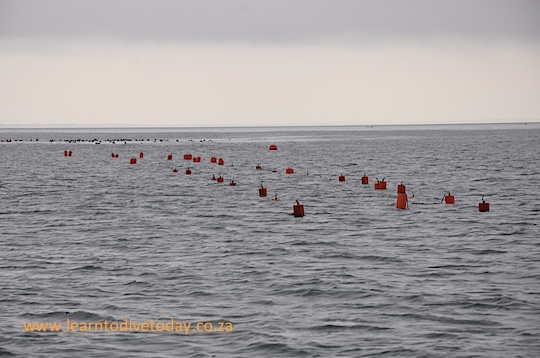 This is a great project with a potentially significant impact on the relationship between humans and sharks in South Africa. The cable was developed at the behest of the KZN Sharks Board, and is being tested in co-operation with Shark Spotters and the City of Cape Town.
For the history books
Last Friday the wreck of the Clan Stuart turned 100. She ran aground in False Bay on 21 November 1914. We had a little commemoration of our Clan Stuart dives on the blog.
regards
Tony Lindeque
076 817 1099
www.learntodivetoday.co.za
www.learntodivetoday.co.za/blog/
Diving is addictive!
To subscribe to receive this newsletter by email, use the form on this page!