Public art is one of the things that can define a community's ethos. In the seaside suburb of Muizenberg, there's a lot on which to feast the eye. What follows is a small tour of some of the most prominent marine-themed artworks I've noticed around Muizenberg. I'm ignorant, but I know what I like to look at, and here's some of it.
Rhodesia road whale pair
This humpback whale mother and calf pair feature prominently along the wall of a residential home in Rhodesia road. They were created by Sergio Rinquist (Serge One of the One Love Studio).
Killarney Road fish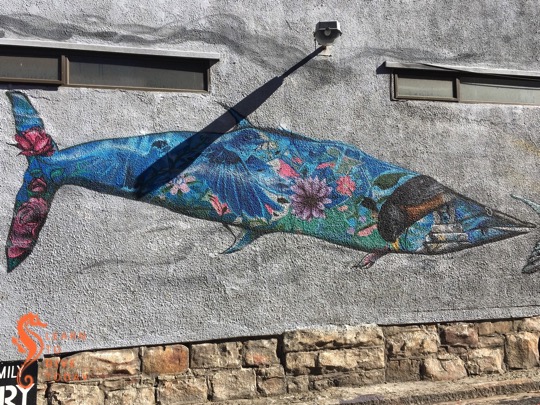 You might have seen these five colourful fish peeking out of Killarney road, visible on your right as you drive along Atlantic Road towards the Main Road. They blend true-to-life forms with colour and playful designs, and are worth closer examination.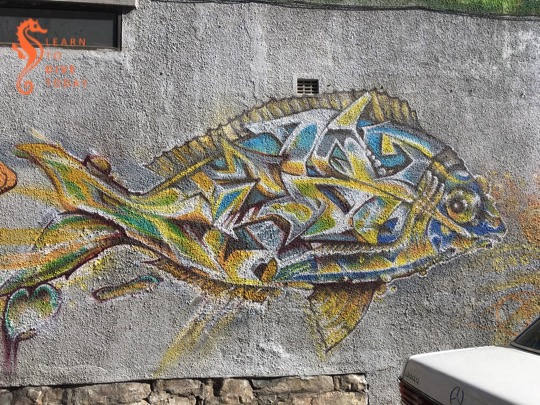 They are also the work of Serge One – the One Love studio is responsible for a lot of the beautification of Muizenberg through their vibrant murals. See his instagram page here.
Rustenburg Pharmacy whale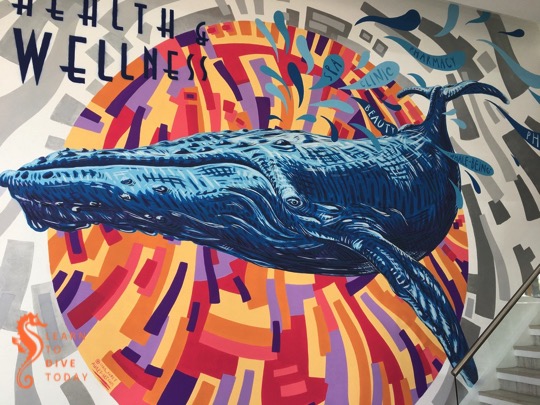 It's definitely worth popping into Rustenburg Pharmacy at 52 Beach Road to check out the massive humpback whale mural by Chris Auret. He calls it Health and "Whaleness" on his website!
If you want to find any of these murals on Google maps, search for the road name and the suburb. None of the roads are very long so you shouldn't have to look hard to find the artworks. There are also many more incredible public artworks in and on buildings in the Muizenberg area.
If you go exploring on foot, the usual disclaimers associated with movement in a big city in South Africa apply: be aware of your surroundings, don't flash your valuables around, go in the daytime, and take along a friend or two if possible.