Hi divers
Weekend dive plans
Saturday: Meet at the False Bay Yacht Club Parking at 9.00am for a double tank dive
The south easterlies are not ready to leave yet for the winter, but they are giving us a break right now. The forecast is for strong westerly wind tomorrow which will, if it blows, clean up False Bay rather nicely for some good visibility on Saturday. There is a 3 metre swell arriving on Saturday but I think it will be fine for a dive or two, and the tides are in our favour.
We will meet at the False Bay Yacht Club Parking at 9.00am. We'll double tank it and choose the sites once we're out there. Let me know if you want to be on board.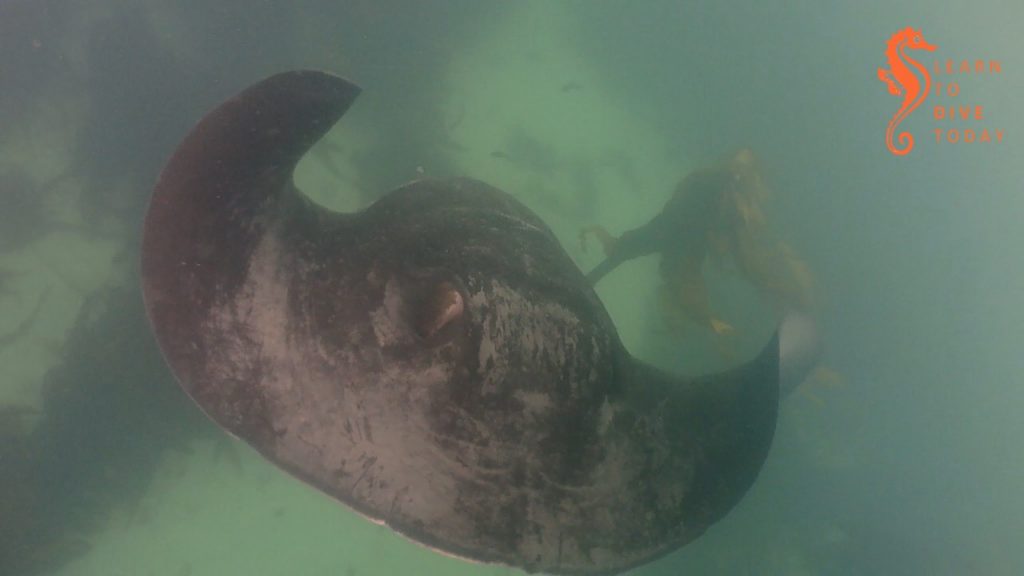 I had a couple of good days on the boat this week, the highlight being watching this huge giant short tailed stingray on a flat calm day.
Water
We shared a blog post about diving during a drought this week. Check it out! Also, the WWF's fourth Wednesday Water File was published yesterday, and it's very pertinent. It's all about toilets. Read it here.
regards
Tony Lindeque
076 817 1099
www.learntodivetoday.co.za
www.learntodivetoday.co.za/blog/
Diving is addictive!
To subscribe to receive this newsletter by email, use the form on this page!