One Breath: Freediving, Death, and the Quest to Shatter Human Limits – Adam Skolnick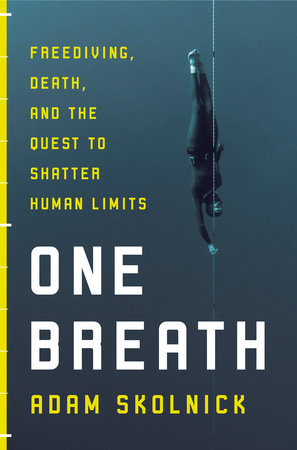 This is the book on freediving that has long needed to be written. Structured, well researched, and focused, you must to read it if you have an interest in the sport. It is the best book by far that I, a rank outsider to freediving, have read on the subject.
Adam Skolnick centres his narrative on two figures: Nick Mevoli, who died during a dive in 2013, and William Trubridge, world record holder and organiser and around whom the small freediving community seems to pivot.
Skolnick explains the development of the sport, and narrates the life of Nick Mevoli, attempting to unravel the obsession that freediving engenders in its participants. With detailed descriptions of freedving competitions, such as the Vertical Blue series of events, this is the closest I have gotten to understand the mechanics of the sport, and the impulse that drives its participants. There is no attempt to airbrush the physical toll exacted by freediving or to gloss over the dangers of the sport.
Here's an illuminating review of the book:
Get a copy here (South Africa), here or here.
If you're interested in freediving, read (with caution) The Last Attempt and The Dive, watch The Big Blue, and also watch this video of William Trubridge diving to 100 metres, which is utterly transcendent.