Here are some holiday reading recommendations – not too taxing, not entirely insubstantial – to enjoy while lounging under an umbrella by the pool or waiting for a flight to board. You will probably enjoy them because they're about marine life, and I assume that if you didn't have a passing interest in the ocean, you wouldn't be reading this blog.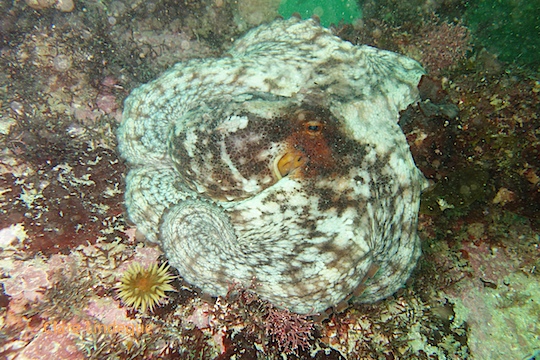 Longform is a website that provides reading recommendations – usually (as the name suggests) long form stories, not restricted to a particular range of topics. I am a subscriber to the Longform newsletter, and lately a user of their iPad app.
The Longform guide to sea creatures is a short list of juicy long articles whose common thread is that they focus on marine animals. I've shared some of them with you already – Killer in the Pool and Moby Duck being the most notable. Others are about giant squid, octopus, tuna, whales, and the Loch Ness monster. It's a page worth bookmarking, should you anticipate requiring a couple of hours of thoughtful, fact-checked, well researched reading on the subject of marine life.
You can find the list of Longform sea creature articles here, and a mostly overlapping but slightly different version on Slate.com, here. (The advantage of the Slate list is that you can send the articles to your Kindle, to read later.)