On a warm day when the boat is in the driveway, it's not unusual to find a little stowaway asleep in the console. We think he's been doing this for ages, but we've only discovered it in the last couple of months.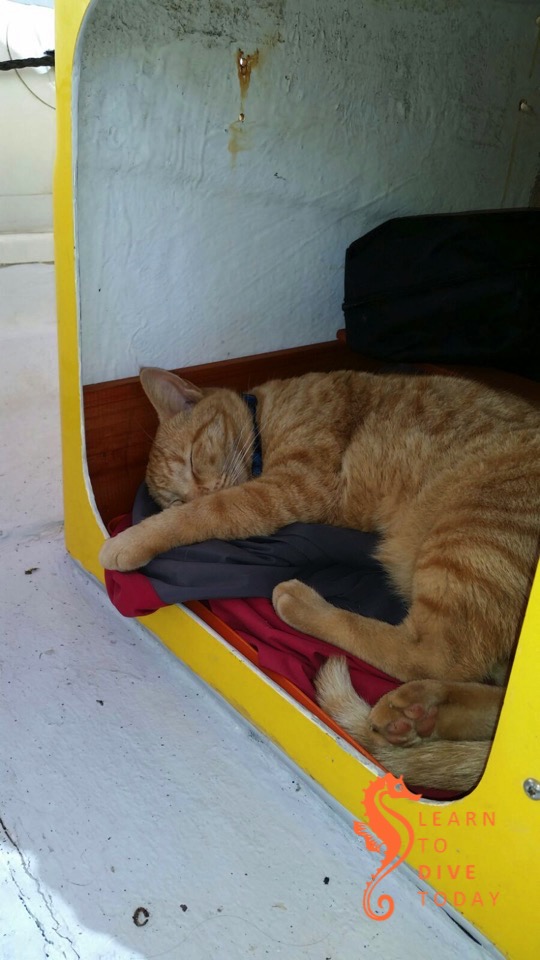 Junior's unorthodox choice of napping spot is cool, shady and often contains a jacket or two for him to lie on.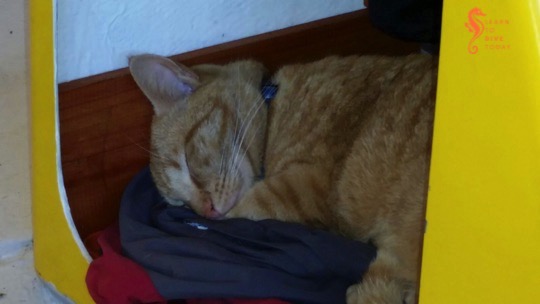 When it gets too warm, he moves his head further into the shade.