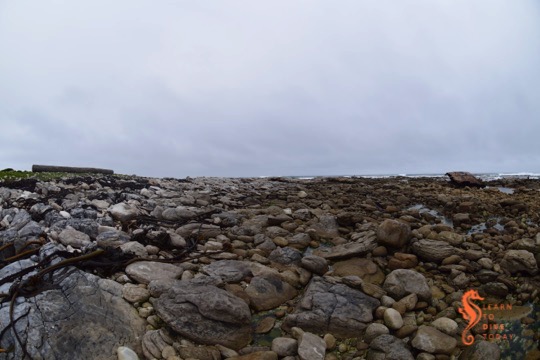 There are three visible shipwrecks inside the Cape Point section of Table Mountain National Park. Two of them, the Thomas T Tucker and the Nolloth, are accessible along the Shipwreck Trail in the nature reserve. The third, the Phyllisia, is visible at the turning point of a walk called the Phyllisia Circuit, that starts and ends at Gifkommetjie in the south western part of the reserve. (The formerly visible wrecks, the Tania at Buffels Bay and the Shir Yib at Diaz Beach, are no longer visible, having been reclaimed by the sea.)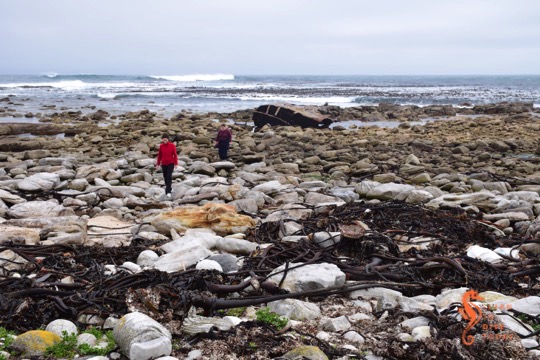 The Phyllisia was a Cape Town fishing trawler of 452 tons. She struck submerged rocks a short distance offshore, close to midnight in early May 1968. Holed in four places, she was partly submerged but remained intact for some time. Eleven of her crew came ashore in life rafts, and the remaining 14 were airlifted off by helicopter.
Initial plans to salvage the wreck were scuppered by continued heavy weather, and after the removal of the moveable equipment from the ship, she and her cargo of 30 tons of fish were left to the elements. All that remains of the wreck on the shore is part of her stern.
The walk to the Phyllisia from the Gifkommetjie parking area is about 2.5 kilometres, and I will describe the route in more detail in a separate post about the Phyllisia Circuit. She is best visited at low tide, so that what remains of her stern is fully exposed on the rocky shore. Look out for the various smaller bits of metal in the area, and also for the massive log that probably has the same origin as the one at Olifantsbos.
If you're interested in visible shipwrecks, check out my ebook Cape Town's Visible Shipwrecks: A Guide for Explorers!