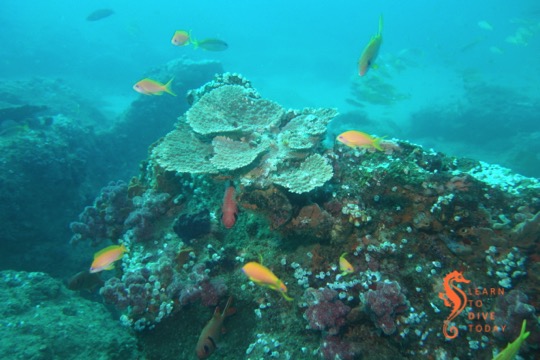 The dive site Checkers, that I visited for the first time on our most recent trip to Ponta do Ouro in southern Mozambique, is notable for the amount of plate coral that can be seen there. Unlike many of the other sites in the area, Checkers has quite dramatic topography, changing depth over relatively short areas. Here's a short panorama video I shot at one point during the dive. There weren't many fish around at this point, but you can see the plate coral and the slope of the reef.
[youtube="http://www.youtube.com/watch?v=EQe0vUQE8pc&w=540″]
You can also see, right at the end, one way of diving with your main squeeze!