Hi divers
Weekend dive plans
Saturday: launching from Simon's Town jetty at 8.30 for Omega Reef / 11.00am for Atlantis Reef
Sunday: shore diving at Long Beach or A Frame at 10.00am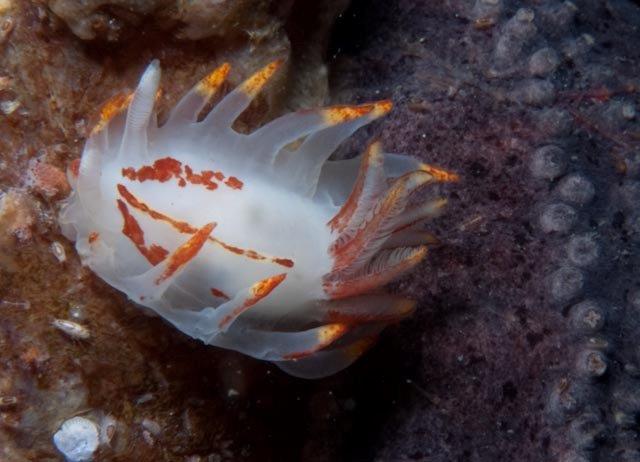 We had planned not to launch last weekend based on the forecast. The conditions changed dramatically and on Sunday we ventured out for a film project and must admit to being pleasantly surprised by the good visibility. After filming the bits that needed doing, we went to Outer Photographer's Reef, where Georgina took the picture above.
Dive conditions
The week's wind has helped improve this and False Bay looks really clean right now despite the 5 metre swell that was forecast for today.
This weekend we should have an acceptable amount of swell, light winds and some sun. Windguru has only used their blue crayons this weekend as opposed to the purples they used a couple of weeks back, and we like the shades of blue. On Saturday we will launch from Simon's Town jetty at 8.30 and go to Omega Reef, I have been told that it is stunning and have not yet seen it. The second dive at 11.00am will be to Atlantis Reef. If the swell has lingered we will dive the SAS Pietermaritzburg instead.
On Sunday we will shore dive at either Long Beach or A Frame at 10.00am. Text or email me to book a spot on either day.
regards
Tony Lindeque
076 817 1099
www.learntodivetoday.co.za
www.learntodivetoday.co.za/blog/
Diving is addictive!
To subscribe to receive this newsletter by email, use the form on this page!