Hi divers
Weekend diving
Saturday and/or Sunday: Boat dives in the ocean, probably… For an explanation of why so vague, read on!
We seem to be in a zone of poor weekend diving conditions. The weekdays offer some options but most local divers need weekends condition because of inconveniences like their jobs! This week has offered several decent days midweek and a gloomy weekend outlook. Saturday has more wind than Sunday but Sunday has more swell than Saturday… What to do?
There is currently a 4 metre swell in the Atlantic that will have some effect on Hout Bay. I have a backlog of Open Water and Advanced students needing  boat dives, not to mention a bunch of regular divers all chomping at the bit so I am going to plan for both days but sadly it will again be a matter of making a decision on the morning. This involves a quick drive down to Smitswinkel Bay or alternatively a trip up Chapmans peak to take a look before deciding. For students, we would like good surface conditions and good visibility, for purposes of safety and enjoyment. There is no room for compromise here. If you can handle a short notice YES or NO to a dive as yet unplanned, then text me to book.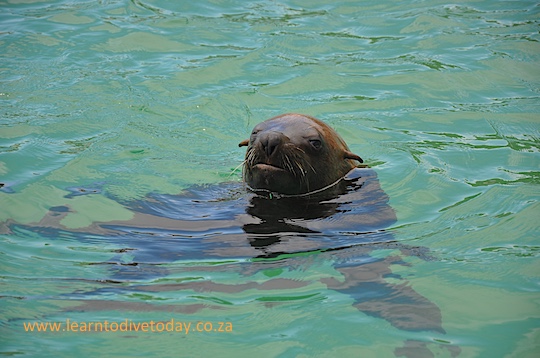 Mozambique trip
Clare has been in touch with those of you who have expressed an interest in joining us from 28 June to 4 July for five days of diving in Ponta do Ouro. Please let me know if you haven't heard from her and we'll get some information to you as soon as possible. For more about the diving in Southern Mozambique, check here and here.
DAN Day
The next DAN day is at False Bay Underwater Club on Saturday 28 February, from 2-5pm. DAN is an organisation that provides top up medical and evacuation cover to divers, as well as medical information, and a host of other services. They host sessions of lectures and slideshows by industry specialists, on all sorts of diving topics (often safety and medically-related), two or three times a year. The afternoon time slot of the one on 28 February means that you can dive in the morning and still attend! There is some more information here. These events are always extremely informative and highly recommended.
regards
Tony Lindeque
076 817 1099
www.learntodivetoday.co.za
www.learntodivetoday.co.za/blog/
Diving is addictive!
To subscribe to receive this newsletter by email, use the form on this page!