Hi divers
Weekend plans
Saturday: Pool and Long Beach
Sunday: Launch from Simon's Town jetty at 9.30 and 12.00 to Photographer's Reef and Outer Castle.
Dive report
We had a really great trip to Sodwana with a bunch of really great and lively people. Good diving, lots of laughs and many compromising photos. There are some photos on facebook, here and here. After Sodwana we headed to the KZN bush to enjoy another passion we share, wildlife. Very few moments in life are a special as the time you spend up close to a wild animal in its natural environment.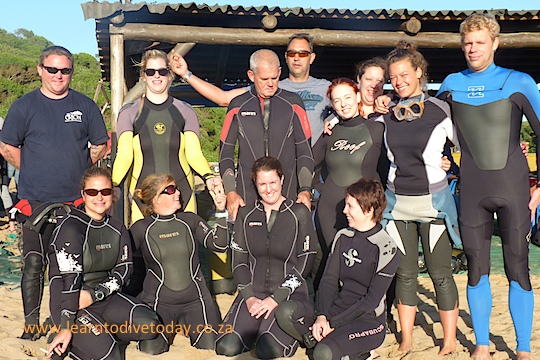 We got home late on Friday night and were up with the sparrows on Saturday to provide boat support for the Freedom Swim, a 7.5 kilometre open water swim from Robben Island to Big Bay in Blouberg. You will recall that Saturday was a beautiful day, so we had a great time out on the water. There is an album of photos from Saturday on facebook – check it out – Clare thinks it's not getting enough love!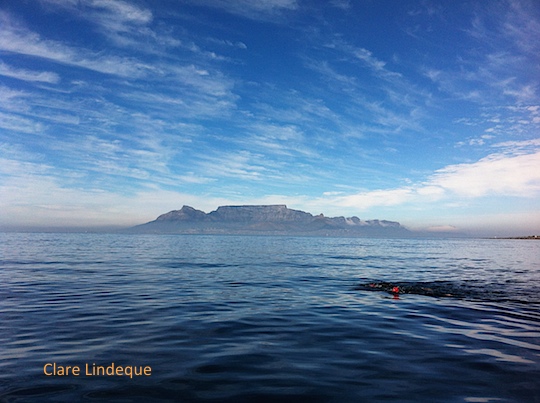 Conditions forecast and weekend plans
The weather for this weekend all seems to hinge on today and tomorrow, as the forecasts all predict heavy rain and strong winds. The rain is lashing down right now and a vast amount of the run-off is going to end up in the sea. False Bay is clean right now so hopefully this won't affect the weekend's visibility too much. It seems the rain and wind might hang around until sometime Saturday plus a 5 metre swell tomorrow drags into Saturday as it drops off, so I think we will opt for the pool and Long Beach on Saturday and launch the boat on Sunday.
We will launch from Simon's Town jetty at 9.30 and 12.00. The plan is to dive Photographer's Reef and Outer Castle.
Permits to dive in a Marine Protected Area
The MPA police (as I like to call them) have been checking permits so please make sure you have a valid permit. If you don't, we have temporary permits available, for R45 each, and they are valid for one month, but it's more cost effective to get a full year's permit at the post office.
regards
Tony Lindeque
076 817 1099
www.learntodivetoday.co.za
www.learntodivetoday.co.za/blog/
Diving is addictive!
To subscribe to receive this newsletter by email, use the form on this page!