Hi divers
Easter weekend dives
Friday & Saturday: no diving (stay home and eat chocolate bunnies while watching the marathon)
Sunday: launching from Hout Bay
Monday: launching from False Bay Yacht Club
Text or email me if you want to dive. The dive sites we visit will be your choice – fastest fingers first!
Dive report
We went down to dive with the cowsharks on both Saturday and Sunday last weekend, and conditions were fantastic. The visibility was patchy, ranging from 5-10 metres, but there were lots of sharks and we met one particular one, with a lovely white belly, who was very smiley. The surface conditions were sublime, as those of you who spent the weekend baking on the beach will know!
I launched in Hout Bay on Monday for a seal dive at Duiker Island, and while we were out there the sea turned on its head and the wind came up. It's been very windy since then – so windy that one of our kittens couldn't get back down the driveway into the wind – and False Bay looks pretty messy.
Conditions forecast
So Easter arrives, preceded by a few days of strong south easterly wind and a long period swell. That won't have done False Bay much good. Tomorrow and Saturday will be fairly windy and I think the long period swell will make most sites too surgy for really good diving. Saturday will see a whole lot of road closures from bright and early to around mid to late morning, owing to the Two Oceans Marathon. It goes right past our house, so we're not going anywhere!
If the wind blows as per the forecast over the next two day then stops on Sunday and goes westerly on Monday, we will launch in Hout Bay on Sunday, and False Bay on Monday. Divers' choice for the sites!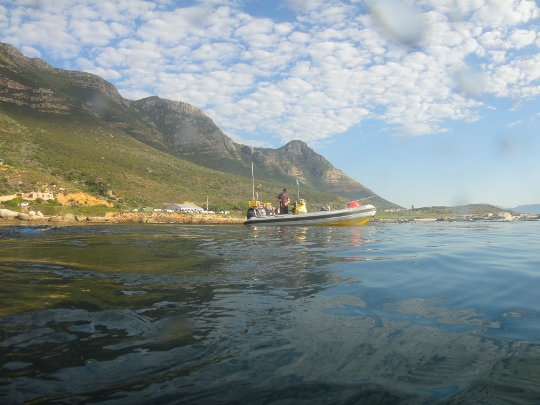 Dive pricing and bookings
A single boat dive costs R275. I have air and nitrox cylinders, which must be booked the day before your dive, as well as any other gear you need. Also remember that if you book a dive and can't make it for whatever reason, you need to let me know the evening before otherwise I will have to charge you for the spot on the boat. Same applies if you don't show up (heaven forbid)!
Please remember to have your MPA permits up to date (this applies especially if you're coming to Sodwana, too – they will be checked). Now is also a good time to remind you to keep your DAN membership up to date.
regards
Tony Lindeque
076 817 1099
www.learntodivetoday.co.za
www.learntodivetoday.co.za/blog/
Diving is addictive!
To subscribe to receive this newsletter by email, use the form on this page!