Hi divers
Weekend diving
Saturday: Batsata Maze and Atlantis, launching from False Bay Yacht Club
Sunday: Ark Rock wrecks and Outer Castle, launching from False Bay Yacht Club, conditions permitting
We have had a hard run of howling winds so most of the water time this week has been in the pool, much of it on a lilo. We did get to dive last weekend at Long Beach, and had decent conditions given the weather system floating around. Elmi's beautiful pooch came to supervise activities.
Weekend conditions look good for False Bay, especially on Saturday, as its an almost windless day after strong north westerly winds on Friday; the viz should be really good. Sunday is not too bad, but the wind is north north west and the north part doesn't do as much for False Bay as the west part does. We will plan to dive but will make a final call early on Sunday. Text or email me if you want to dive.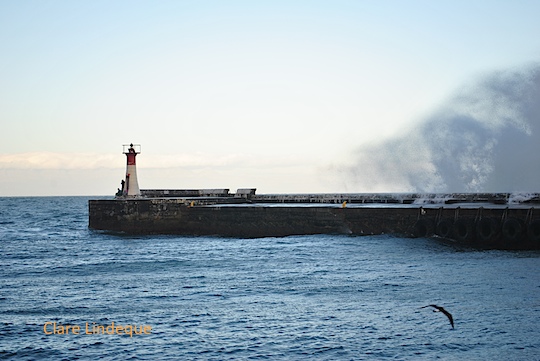 Events to diarise
This coming Thursday 6 March there is a talk at the Institute for Maritime Technology (IMT) about the Clan Stuart and the Brunswick wrecks at 6pm. More information on how to book can be found on facebook, here.
Our Sodwana trip takes place from 26-30 April. There are still one or two spaces available…
There is a DAN Day on 17 May. DAN provides medical assistance to divers in trouble, and their regular and informative events are a great source of information. If you'd like to know more, reply to this mail.
regards
Tony Lindeque
076 817 1099
www.learntodivetoday.co.za
www.learntodivetoday.co.za/blog/
Diving is addictive!
To subscribe to receive this newsletter by email, use the form on this page!