Hi divers
Weekend plans
On Saturday we will be shore diving at Long Beach and on Sunday we will be diving from the boat, launching at False Bay Yacht Club. Sunday's wind is not all that predictable as yet, so we will make a firm plan late on Saturday afternoon.
The water temperature in False Bay is close to the 20 degree mark, so if it's warm water you have been waiting for then now is your chance. The wind, mostly south easterly, has not really trashed False Bay as it sometimes can but at the same time it has not really cleaned the Atlantic the way it should.
This weekend's wind will supposedly be more north westerly so False Bay should be quite good for the weekend – not that it's that bad right now.
Dive update
So, we are into early January and Santa has yet to deliver my present. My request was simple: no swell, favourable winds, and good visibility. Never mind – I am patient and will wait and hope that he arrives soon.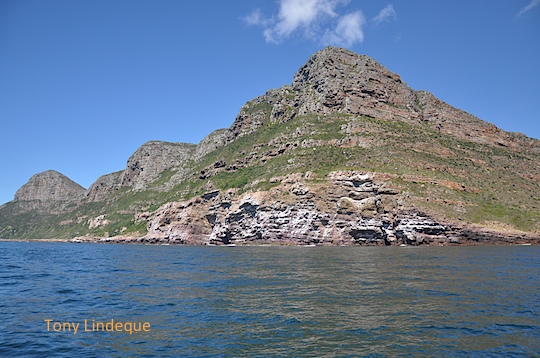 Over the last two weeks we have done some diving, seldom in stunning conditions and seldom with terrific viz… But then Santa may still arrive. December and January are traditionally busy months for courses and we are busy with Open Water, Advanced, Rescue and Divemaster courses right now.
The  Divemaster trainees did part of their mapping project at A Frame today and we had 19 degree water and around 5 metre visibility.
Plans for 2014
When the visibility clears up enough for photography (other than macro) we are looking forward to making some contributions to the Spot the Sevengill Shark project. If you want to know what you can do to help identify the sevengill cowsharks that frequent False Bay, there's some information here, and you should go and like the Spot the Sevengill facebook page, too.
We're also going to start thinking about dive travel for 2014. We haven't been to Sodwana for a little while, so I think that'll be where we point our noses first… Watch this space!
regards
Tony Lindeque
076 817 1099
www.learntodivetoday.co.za
www.learntodivetoday.co.za/blog/
Diving is addictive!
To subscribe to receive this newsletter by email, use the form on this page!