Lines, mooring ropes, anchor ropes and any other piece of rope on a boat has an uncanny knack of getting knotted, tangled or generally in the way. There are a multitude of ideas and ways of keeping ropes tidy and in order, and every skipper has his own theory.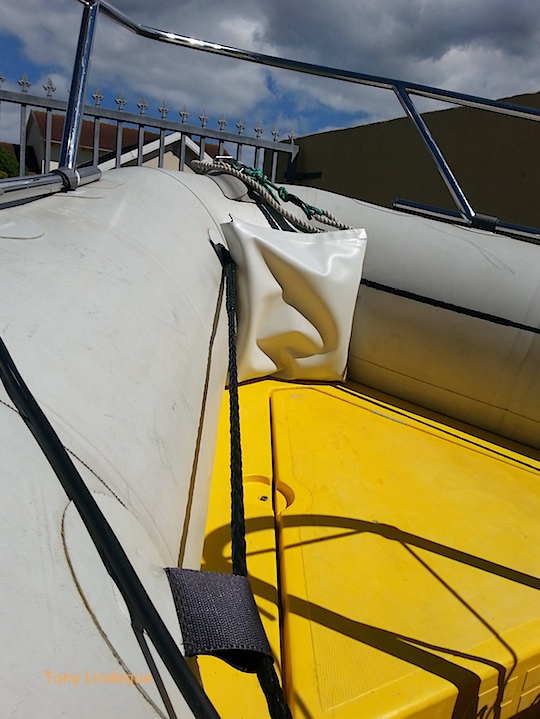 Seahorse is a boat used mostly with new students – for some, we provide their first ever boat ride – we often have people doing completely unheard of things with ropes including tossing them overboard without tying them off. I have tried to make sure I reduce the likelihood of a mishap so amongst other things I have marked the deck Port and Starboard, and the lines on the pontoons are colour coded: red for port and green for starboard.
If there is a line on the boat that should not be untied, the knots are covered with insulation tape and the most recent addition to the rope organisation system on board are these bags for keeping mooring lines off the deck and out of the way. Fenders are attached permanently at the stern to avoid them going overboard unclipped, and it is the same up front in the bow.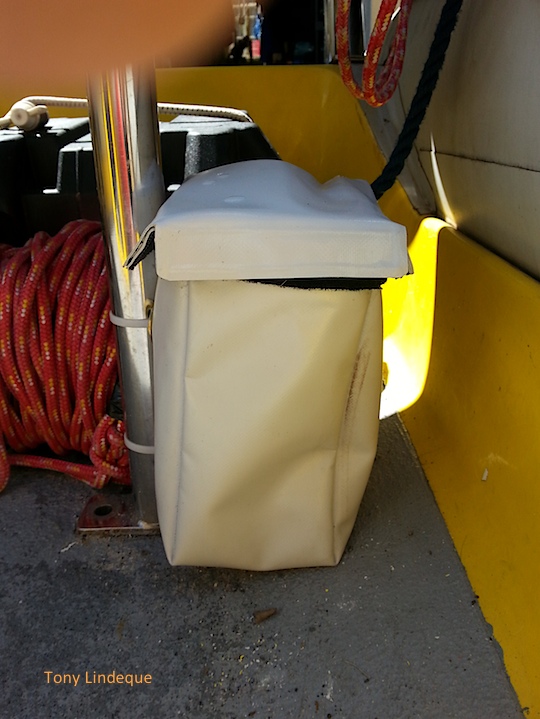 I have also recently moved the life jackets from the hatch in the bow to these two grey bags on the stern for easier access. The O2 unit will now move into the hatch in the bow, as it is a little more sensitive to salt water.