Hi divers We had really good conditions last weekend with Saturday being the best. We dived Photographer's Reef and Roman Rock. Sunday was good at Photographer's Reef and the Brunswick, but you could see signs of red tide coming and by Monday it was all over False Bay. On Tuesday the swell and the red tide messed up the diving. There are still patches of red tide about but it is not widespread, so odds are good for a diving weekend.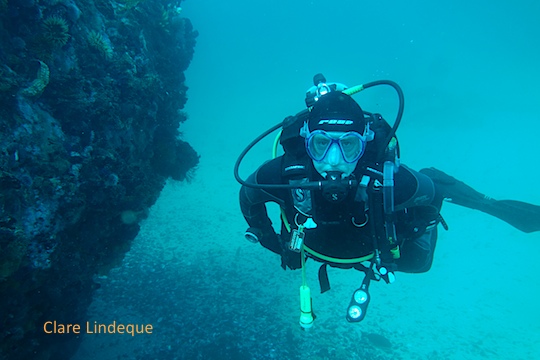 Long weekend plans
This weekend, Friday and Saturday are the days I believe will be best for diving. Sunday will be too windy. There is not much swell about but there is currently a south easterly wind which comes straight into False Bay. My guess is that we will be better off launching from Hout Bay. The sea temperature in False Bay is around 14 degrees, as is the Atlantic, but the weather buoy off Kommetjie shows a temperature drop which usually indicates improving viz. Either way, the plan is to launch at 10.00am and 12.30pm. Neither days will be dives deeper than 18 metres as I have Open Water students on the boat. If you want to get wet, text me and I'll put you on the list.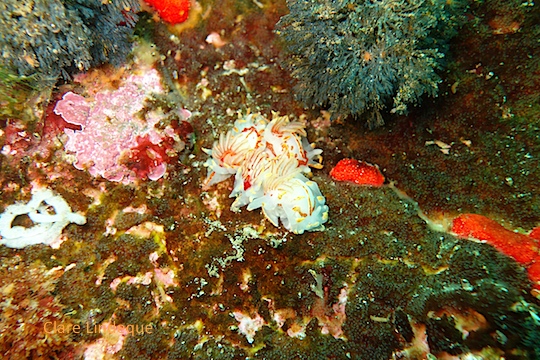 Free dives for ladies on Friday
Being Women's Day on Friday, our lady divers will be given a free boat dive to say thanks for never understanding that men don't need veggies! Cake, yes, any time. But no veggies. One free dive per lady, and kit rental is not included. First come first served! All of you, ladies and gentlemen, must have an up to date MPA permit please. Go to the post office and get one, and bring it with you on the boat.
Planning ahead
I will be out of action on the weekend of 24-25 August. Luckily for you, if you want to dive, OMSAC are holding a Treasure Hunt, and you can join one of the boats going out on that day. We went two years ago and it was great fun. The event details are here. If you need a heart to heart and some encouragement to be adventurous, let me know!
regards
Tony Lindeque
076 817 1099
www.learntodivetoday.co.za
www.learntodivetoday.co.za/blog/
Diving is addictive!
To subscribe to receive this newsletter by email, click here or use the form on this page!