Hi divers
Wow! is about all I can say for the current summer day-like conditions. A short while ago I installed a weather station at home to help my inadequate weather forecasting, and this is a screen shot of today's temperatures. Note the high of 26.5 degrees.
Weekend plans
To complement the great weather the bay is clean and blue ,and the water temperature is 15 degrees. All this good stuff from today is set to continue for the weekend, and we will launch the boat on both days. Neither day will deep dives as I have Open Water students, so we will pick the sites from a range of the following: Photographer's Reef, Ark Rock, SAS Pietermaritzburg, Spaniard Rock or Caravan Reef. Why the loose arrangement? Well there are a few traces of red tide further north and further out in the bay, so we will dive where we have the best conditions.
If you want to dive, text me. Be quick, because the boat is already quite full!
The past week(end)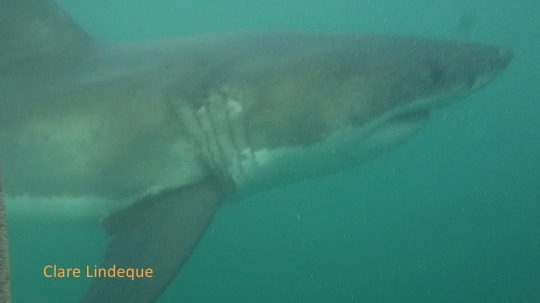 We did not really dive last weekend as the weather wasn't all that great and most of this week has been spent on Divemaster training. Over the weekend there was rather a large swell and lots of wind and rain. We did however get wet on Sunday, above and below the surface, as we did a cage diving trip in False Bay to take a closer look at some of the rather large animals hunting around Seal Island. We had some sun, some rain and some time in a cage, and seeing the white sharks was absolutely remarkable.  Despite the swell the experience was most definitely a memorable one and if I won the lotto I would go back every other day for the entire season.
Training
We are working on some detail for a few Specialty Courses not offered much in Cape Town, namely Drift Diving, Research Diver and Equipment Specialty. If any of these courses tickle your fancy send me a mail and I will send you the details.
regards
Tony Lindeque
076 817 1099
www.learntodivetoday.co.za
www.learntodivetoday.co.za/blog/
Diving is addictive!
To subscribe to receive this newsletter by email, click here or use the form on this page!