Hi divers
The weather has not been too kind this week if you are a diver. For anything else the mild winds, sunny days and pleasant evenings have made for a nice week. Ocean wise, not so much. Last weekend was blown out completely and despite the shoddy weather the divers that did head out on a boat from Hout Bay returned very quickly. Monday was flat calm and pleasant but the viz was not great. We did a seal trip to Duiker Island and the viz was 6 – 8 metres, and the water was cold.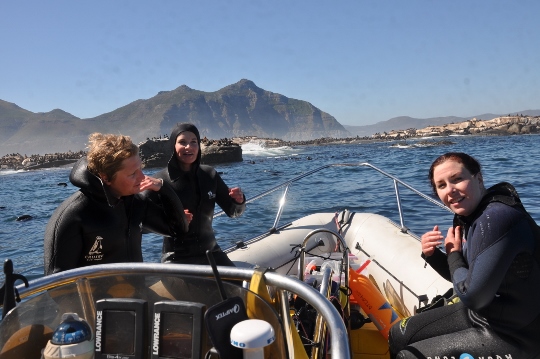 During the week we have been in False Bay with some places having 2 metre visibility (Photographer's Reef) and others 6 metres. Long beach today was 3-4. The navy were doing training and there were boats buzzing over us all through the dive and lots of armed soldiers running around on the beach and on and off the boats. They were still busy after seven o'clock this evening. Diving at Long Beach without a buoy is a risky pastime.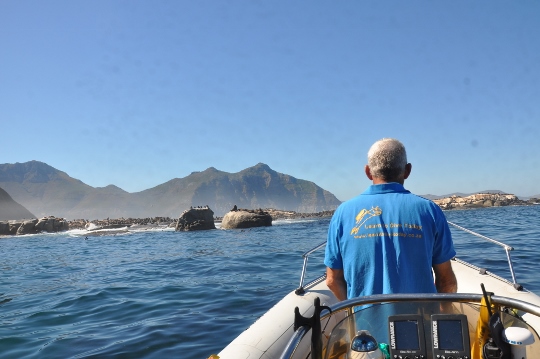 The weekend
The wind tomorrow will have some effect on False Bay and might clean it up a little but there will still be a 4 metre swell cruising into the Bay. The swell is more southerly than westerly so I think its going to be a hard call.
It's the Argus Cycle Tour this Sunday so we will be totally boxed in, here in the deep south, and won't leave home at all. My feeling is that it'll be a dry weekend once again.
Training
I have both SDI and Padi Open Water students diving, a Rescue and a Divemaster course so it's been good being busy. However I did have an engine failure on the port motor of Seahorse that is going to take a while to fix. The boat dives we plan will then be on one of the other charter boats for a few weeks.
Travel
Don't forget our Durban trip from 14-18 June – contact me if you're interested. Clare and I are going to the Red Sea in October (dates to be finalised in the next few weeks) and wouldn't mind some familiar faces on the boat. If you want more information on that trip, let me know as well.
regards
Tony Lindeque
076 817 1099
www.learntodivetoday.co.za
www.learntodivetoday.co.za/blog/
Diving is addictive!